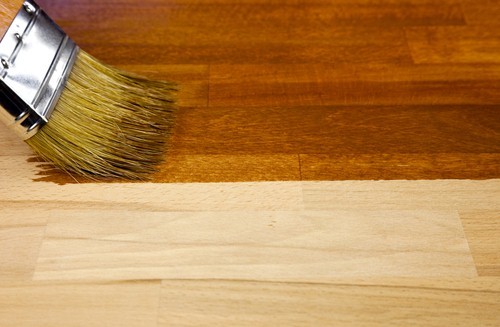 Do you have some carpet that may be older than you are? Or have your gorgeous wood floors just taken a beating over the years? Perhaps you're ripping up the linoleum in the kitchen in hopes of salvaging that gorgeous hardwood underneath.
Instead of calling a professional, why not pull on your do-it-yourself overalls and give it a try yourself. But before you start, there's one thing you may want have done professionally. While you're handling your flooring, consider having a radiant heat system installed under the boards. Radiant heat is a great and economic option for keeping your home warm and cozy through any season. Energy efficient and easy to fit under a variety of flooring materials, it's a comfortable choice that's neither intrusive nor obvious, so your room's aesthetic remains unchanged. Not to mention, it's a giant air quality improvement over central heat, which relies on dusty ducts to spread warmth.
Once you've got your radiant floor heating installed, why not set out on your mission to refurbish your floors? Start with these steps.
1. Protect your space. There's going to be a lot of wood dust. To be sure it doesn't spread through your house like a sandstorm, secure tarp over all openings after you remove everything from the room. This will save enormous cleanup time later on.
2. Remove adhesives. If carpet, linoleum or other floor coverings left behind sticky adhesive, you'll want to take this opportunity to scrape it off. Use a traditional adhesive removal solution to aid the process.
3. Check for lead paint. ApartmentTherapy.com reminds DIYers to check whether the floor has been previously painted with lead-based paint. If a coat of this was used, you won't be able to sand the floor and will need to replace it entirely.
4. Learn to use your drum sander. Whether you rent or buy, speak to your local hardware professional about how to use a sander before you start in on your floors. You'll want to take some time to practice your pace and movement, as lingering with a sander can severely damage a floor. Once you feel you're ready and have all the advice, tools and methods down, begin sanding
Before you know it, you'll have a smooth floor underfoot just waiting for its stain finish.