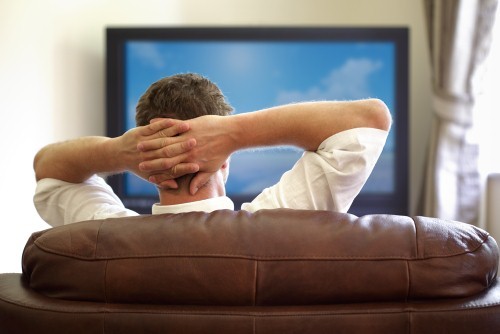 We've all heard of man caves, and a few of us have even been on one or two. These boys club style dens tend to dabble in adolescence as much as masculinity - not that there's anything wrong with that. When it comes to action movies, sports and video games, having a fun and trendy locale to kick back and hang out is key. Because man caves tend to be all about indoor entertainment, the most popular season for crafting them is winter. So whether you're adding a man cave to your city apartment, suburban home or converting a good portion of your winter cabin, look no further for a little direction and inspiration. Consider these man cave essentials and suggestions.
Comfort
Before you start looking into man cave style and all the awesome tech you'll need to make your space complete, consider basic comforts - specifically, heat. For unobtrusive and efficient warmth, you'll want to go with radiant floor heating. Radiant heat under your hardwood boards will keep you and guests warm using all natural convection currents - and it's sure to save you a bundle on your utilities bill.
Aesthetic
Finding the right aesthetic for your space will be largely up to your personal taste, but themes tend to run along the lines of movie posters, vintage beer or whiskey ads, plenty of earth tones, hardwood, leather and of course the stylish green felt of your card or billiards table. Find your ideal balance of efficiency and style, and remember to keep your man cave personal. There's no reason not to put up a few favorite snapshots - if only on the beer fridge.
Entertainment
Naturally, you're going to want the nicest high definition television you can find. Go plasma or LED for the best value and picture, although the screen size will determine which to pursue - plasma tends to look better on giant sets, while LED fits smaller ones best. A Blu-ray player is also a must, but you might want to consider investing in Sony's PlayStation 3 gaming console. Not only is it a Blu-ray movie player, it's also outfitted to play all of the latest gaming generation's hottest titles, from the action-packed Uncharted series to the latest Madden. And don't forget the surround sound speakers. Note that 5.1 Surround Sound means five speakers and one subwoofer, while 7.1 means seven total speakers accompanied by one subwoofer.