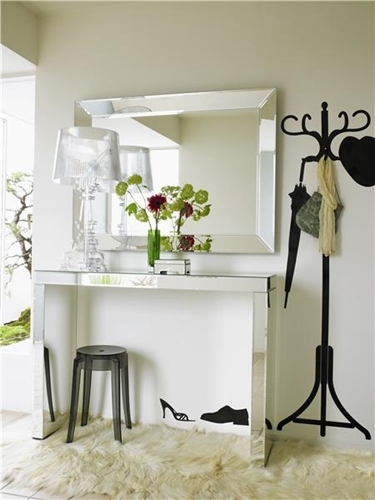 People seeking inspiration for their home decorating projects need only look as far as their immediate surroundings. 
From the varied terrain in the Southwest to the rolling hills of New England, regional tastes differ in home design and often reflect the area in which houses are located. For Floridians, for instance, a seashore theme may influence choices that complement local architecture and greenery that works best in a coastal environment.
The main thing is not to design rooms that look like they came straight out of a furniture showroom, according to She Knows. Homeowners should strive for a style they enjoy without sacrificing the personal touches that make them feel at home.
Customizing Practically
There's a growing realization that a home is the backdrop to people's lives and should reflect who they are and how they live. As Toronto designer Janette Ewen told the Winnipeg Free Press, "People are becoming more assertive in their decorating voice."
But when people customize spaces to their unique tastes, they need to consider the activities of those who use the space most. Having essentials like good lighting and heating should be dealt with first.
As they incorporate sustainability into their projects, many consumers are installing electric in floor heating. Not only does it provide comfortably warm floors, but radiant heating is compatible with many floor materials. It uniformly heats a room without the need for air ducts and is controlled by wall switches.
Taking measurements before deciding on room layouts will save homeowners headaches later. Otherwise, some things may not fit and adjustments will be needed. There may be scaled-down furnishings that can achieve the same look - two love seats instead of one long sofa, for instance - or the homeowners' dream furniture may work better in another room.
No right or wrong
There's no right or wrong when adding one's personality to a design plan. Whether that means painting an accent wall turquoise or placing a Mission-style chair next to a contemporary glass coffee table, homeowners shouldn't be afraid to decorate their houses the way they like.
"It's really about individuality. It's just more personal," said Monica Stevens, owner of a Calgary interior design firm. "Anything well done goes."
That's why customizing furniture to get exactly what one wants is gaining momentum. On a smaller scale, choosing accessories according to one's individual tastes is another step that homeowners can take to avoid the showroom look.
---