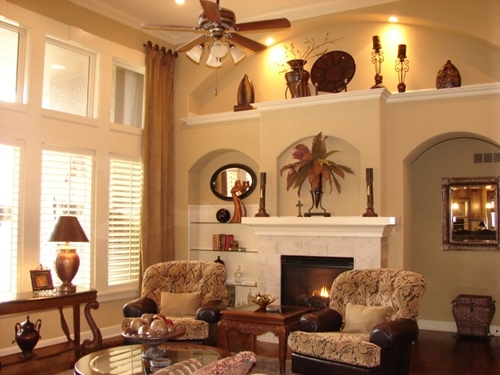 Homeowners are looking for long-lasting appeal, not flash-in-the-pan decor for their dwellings. In recent years, the green movement, vintage furniture and ethnic themes in home design have all made their mark on how people furnish their homes. 
"Interior design trends catch fire because they illustrate what's important today in terms of identity and values in broad strokes," home design consultant Cindy Lee Bergersen wrote in The Hamptons magazine. "These trends speak to us about who we are and how we want to live."
Living the Green Way
One of the biggest developments that has come out of the green movement is the trend toward living spaces that demand less upkeep and have a reduced ecological footprint without out giving up modern conveniences.
Using sustainable materials and having less reliance on finishes that hurt the environment are becoming the norm among many builders and consumers alike.
Mixing Old and New
Another trend that has staying power is the vintage look, which can range from old​-time Americana items to a 1960's vibe created by influences such as the "Mad Men" TV series. The mid-century trend shows its popularity in colors that include orange, mustard, teal and deep red as well as tapered legs and boomerang shapes in furniture.
Bergeron suggests the revival in modern furniture from the 1960s and 1970s has created a hybrid of contemporary and traditional looks that are less hard-edged and warmer than previously shown.
Finding ways to incorporate vintage style doesn't mean giving up any of the features that make life comfortable. Radiant floor heating, for instance, provides uniform heat without installing a duct system and can be regulated with an electric switch. Stepping out of bed onto warm floors is a pleasure that our forebears didn't have, but they work just as well in a room decorated with period furnishings as one with today's trend-setting decor.
Ethnic Influences
If there is one trend in accessories that supercedes all others, it's the use of ethnic themes and collectibles.
From African and Moroccan influences to Native American and equestrian themes, the spicy colors, interesting patterns and trims from different cultures can be an important complement as long as they are used in moderation.
Ethnic accessories allow homeowners to be more daring. Houzz.com featured an otherwise classically appointed living room in which the focal point was a zebra print rug under a leather ottoman that doubles as a coffee table between sofas. And yet, the two looks meld beautifully together.