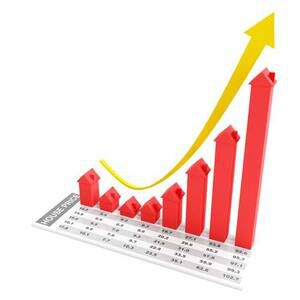 The housing recovery showed steady improvement in 2012 and now we are happy to announce that positive trend is continuing into 2013.
An increase of 5.5% in home prices in the 12 months ending last November represents a strong showing following a 4.3% year-over-year increase reading the month before, according to the S&P/Case-Shiller home-price index.
We see the recovery nationwide, with 19 of the 20 U.S. cities tracked in the index showing year-over-year price gains. Leaders were Phoenix with an increase of 22.8%, San Francisco went up 12.7%, Detroit rose 11.9%, Minneapolis increased 11.1%, and Las Vegas rose 10%.
Yet, in addition to the Case-Shiller index, various indicators are suggesting that many Americans are jumping into the market. Some people simply want to own their own residences; others mostly enter the market for investment purposes. The National Association of Realtors reported that visits to open houses had increased last year in the majority of housing markets. Also reporting that the December pending home-sales index was at 101.7, up from 95.1 recorded a year ago.
So what exactly is causing this increase in home prices? It could be a variety of reasons, but we know for a fact that if you are looking to increase the resale value of your home, electric radiant floor heating is the perfect solution. It will not only increase the price of your home in the long run, but it will also serve as a healthy and luxurious alternative to conventional heating. Why not take advantage of the increasing home value trend with a more energy efficient alternative? Installing radiant floor heating is just one option to improve your home overall and raise its value. Meanwhile, you and your family will benefit in better health and comfort while saving on energy costs. You can read more about the benefits of Radiant Heating in this recent blog post.
It looks like the recovery of the housing market will continue throughout 2013, but analysts will still be watching closely to see how it will ultimately play out. Zillow Chief Economist, Stan Humphries forecasted that "our December 2012 numbers showed that annualized appreciation will get even higher by year end. But, we do expect appreciation for the full year of 2013 to be much more moderate as these home-price gains pull some sellers back into the market and new construction picks up."
Like this post? Subscribe for regular updates
Make sure you don't miss out on the latest news in radiant heating by subscribing to our blog. We'll send you an email with links to the newest posts from WarmlyYours.
We won't share your information and you can unsubscribe at any time with a single click.
---
Did you find this post helpful?
Let us know by giving it some applause.
---
---