Remodelers are very encouraged to see a sustained increase in their business. Recent research and statistics seem to confirm a favorable outlook for the industry that should continue throughout the year.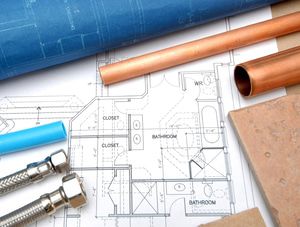 According to The National Association of the Remodeling Industry's (NARI) second-quarter Remodeling Business Pulse (RBP) data of current and future remodeling business conditions continues to soar, as quarter-over-quarter increases are seen in nearly all sub-components measuring remodeling activity.
Remodelers are reporting the highest overall rating on general business conditions at 6.31, an increase from 5.97 during the first quarter. Since NARI first started tracking the RBP, through each of the last six quarters there has been a steady increase in the ratings.
"This summer, many companies entered the summer with a backlog of jobs, which is something most haven't seen in the past few years," says Tom O'Grady, CR, CKBR, chairman of NARI's Strategic Planning & Research Committee and president of O'Grady Builders, based in Drexel Hill, Pa. "What's also positive is that the inquiries and bid requests are still steady, which provides some more market stability for remodelers."
Here are some growth indicators in the second quarter of 2013:
Business conditions increased 5.7 percent
Number of inquiries increased 4.7 percent
Bid request increased 3.3 percent
Bids that became jobs increased 4.6 percent
Sold job values increased 5.9 percent
This trend is expected to continue, as many remodelers project their sales still strong over the next 90 days. "As consumer confidence has increased, so has the confidence of the remodeling community," O'Grady says. "It appears that everyone has finally settled into this 'new normal' economic picture, and more bids are turning into remodeling projects, and at higher price points."
Like this post? Subscribe for regular updates
Make sure you don't miss out on the latest news in radiant heating by subscribing to our blog. We'll send you an email with links to the newest posts from WarmlyYours.
We won't share your information and you can unsubscribe at any time with a single click.
---
Did you find this post helpful?
Let us know by giving it some applause.
---
---