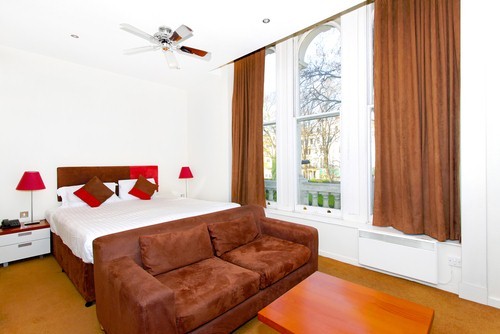 The current economic climate is not easy on city-dwellers. Worse, the literal climate is getting tougher too. When you're shelling out so much money for your living space, keeping up with the heating bills can be a nightmare. But never fear! There are plenty of ways to deal with your gas and utilities bill, and plenty of other ways to weather the winter while saving a little cash.
If you're an apartment dweller looking for some great money-saving tips when it comes to staying cozy during the coming seasons, consider these options.
1. Improve your heating, save moneyThe fact of the matter is that gas heat is expensive - and not exactly helping to shrink your carbon footprint. If you're looking to reduce your natural resource consumption and save a bit on your bills, why not make the switch to radiant floor heating? Having a radiant heating system installed under your floors is easy and green to boot. Not only will the energy efficiency drastically reduce your electrical bill, you'll be going eco-friendly in the process. It's an investment that begins paying itself off from day one!
2. Start chipping away at that reading list
One of the keys to saving money - especially in the city - is to pick your nights out. Rather than hit up the bars for a drink or two several times a week, choose one or two nights to have a good time. You'll notice your wallet and bank account seeming much fuller without all those casual meet ups. In the meanwhile, why not embark on a personal goal you've always wanted to try, or begin working on that extensive reading list you have? There's no time like the present to finally tackle War and Peace!
3. Host a potluck or two
Another great alternative to going out is hosting a potluck. Rather than splurging on groceries and wine for a dinner party, ask that everyone bring a single dish and you'll supply the drinks. Potlucks make for great get togethers, especially when everyone's a little low on funds. Play a few party games and you'll soon wonder why you ever bother hitting up the clubs and bars in the first place!
4. Find fun and cheap activities to do around town
Find a free museum, go see a matinee, find out if there's any free theater or music in your neighborhood. There's plenty to do on a budget, so don't let saving up all autumn and winter keep you from enjoying your city!
Like this post? Subscribe for regular updates
Make sure you don't miss out on the latest news in radiant heating by subscribing to our blog. We'll send you an email with links to the newest posts from WarmlyYours.
We won't share your information and you can unsubscribe at any time with a single click.
---
Did you find this post helpful?
Let us know by giving it some applause.
---
---