The good news for the residential remodeling market continues to roll in, as major industry reports confirm ongoing strength in the market and a positive outlook from remodeling professionals.
The remodeling market continued to be stronger than expected in the third quarter with a seasonally adjusted Residential Remodeling Index (RRI) score of 93.3 percent, up 2 percent over the second quarter, according to Metrostudy, a Hanley Wood company that calculates the RRI. This represents the seventh consecutive quarter of growth in the index.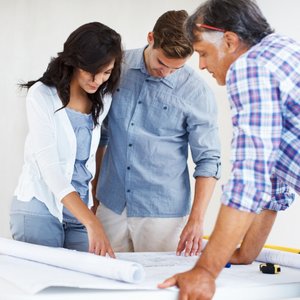 Metrostudy predicts the market will continue to improve over the next several years, with an anticipated return to the peak market level (RRI baseline score of 100) last seen at the beginning of 2007 by fall of 2015.
"Remodeling and replacement activity has kicked into high gear as a result of robust existing home sales, strong home price appreciation, and rebounding consumer confidence," said Jonathan Smoke, Chief Economist of Hanley Wood.
The most recent Leading Indicator of Remodeling Activity (LIRA), released October 17 by the Remodeling Futures Program at the Joint Center for Housing Studies of Harvard University, predicts that annual home improvement spending will continue to grow at double digit rates before slowing somewhat in mid-2014. Managing director of the Joint Center, Eric S. Belsky attributes this moderation in the growth rate in part to recent softening in the home construction market and rising financial costs. Yet, even if the rapid growth rate eases during 2014, Belsky is still optimistic about the industry: "Even with this projected tapering, remodeling activity should remain at healthy levels."
Recent polls of industry pros show that remodelers agree. In its September 2013 Remodeling Business Pulse survey of remodeling pros, the National Association of the Remodeling Industry (NARI) reported growth in all areas (sales, inquiries, conversion of bids to sales, sales value of jobs) except for requests for bids. Growth continues to be strong across all regions of the U.S. Homeowners' pent-up need to address projects they had postponed over the past years continues to be the leading factor behind the growth, selected by 85 percent of survey respondents, down slightly from 87 percent in June. Improving home prices followed at 72percent, up from 65 percent. Economic growth,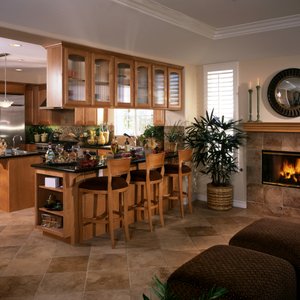 greater certainty about the future, and lower interest rates were reported as other major factors behind the growth.
As the remodeling market continues to improve, 65 percent of NARI respondents said they have needed to hire additional employees to meet the demand. However 69 percent of those hiring have reported difficulty in doing so, which could become a limiting growth factor going forward cautions the RBP report.
Hanley Woods' nationwide poll of remodelers found similar results. According to the survey, 45 percent of remodelers anticipated revenue growth of 10 percent or more in 2014. In this years' poll, kitchen projects edged out bathrooms for the top spot in the remodeling project opportunities. Overall, Hanley Wood predicts a 7 percent increase nationwide in "pro-worthy" remodeling projects next year. This growth is due in large part to the the increased strength in the housing market, as homeowners often make improvements to their newly purchased homes, says Smoke in the September report. He adds that data indicates that baby boomers will play a role in future market growth. Because homeowners over age 55 are more likely to hire remodeling pros and to spend money on big-ticket projects, the aging population could drive future growth for the years ahead.
Sources:
National Association of the Remodeling Industry. Remodeling Business Pulse: Tracking Remodeling Conditions and Outlook, September 2013. Conducted by Consumer Specialists Marketing and Consulting. http://www.nari.org
http://www.nari.org/news/artic...
http://www.remodeling.hw.net/r...
http://www.remodeling.hw.net/e...
http://www.prweb.com/releases/...
http://www.jchs.harvard.edu/ho...
---
Tell us About your Project
Our team of Radiant Experts is ready to help! Just tell us a little about yourself and your project to get started.
---
Did you find this post helpful?
Let us know by giving it some applause.
---
---