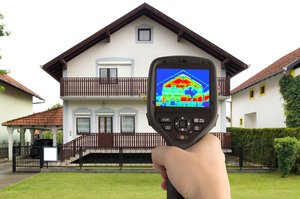 These days, everyone wants to save every last penny. By necessity, homeowners are becoming more practical and also more interested in saving energy. Saving energy is a great way to reduce your energy bill, which explains why energy-efficient appliances are in such high demand now.
The most needed and frequently used appliances in your home are most likely your biggest energy consumers. The U.S. Department of Energy reports that home appliances and electronics make up about 20 percent of your total electric bill. And one of the top energy consumers in your home is your heating and cooling system!
With WarmlyYours, you don't have to worry about your heating system eating away at not only energy, but also your wallet. We have the perfect solution.
With your conventional heating system sucking up a large amount of energy, it may be time to consider a more energy efficient solution, electric radiant floor heating. With WarmlyYours Electric Radiant Floor Heating, heat is delivered to the floor from underneath, which in turn warms the people and objects in the room. It's much more efficient and comfortable than conventional heat, which does not retain that heat for very long. Unlike forced air heating systems, under-floor heating warms your body and the objects surrounding you, rather than heating the air, ultimately eliminating inconsistent room temperatures. Not only does it reduce your energy bill, but it also reduces the percentage of dust mites by 80 percent, which is ideal for allergy sufferers.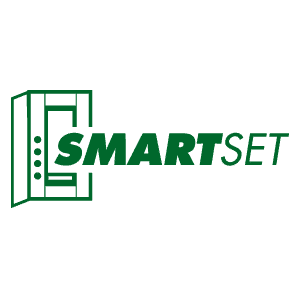 How else does WarmlyYours electric radiant floor heating save you money? With our SmartStat™ programmable thermostat! The SmartStat™ dual voltage programmable thermostat includes an in-floor sensor and a digital display that indicates the exact floor temperature.
The thermostat also features a manual setback to a "high" and a "low" temperature level, and it features a built-in electric GFCI (ground fault circuit interrupter). The in-floor sensor will cycle the system and save you energy as it begins to increase the floor temperature, while also checking its own progress every 15 minutes - so it only uses the kilowatt-minutes that you need. After it reaches the floor temperature that you requested, the in-floor sensor will cycle the system on-&-off and continuously adjust, saving you energy! And, because we are here for you from the beginning to end of your project, we also offer a thermostat programming service called, SmartSet, that will optimize your thermostat efficiency experience.
So what are you waiting for? It's time to switch from conventional heating to WarmlyYours Electric Radiant Floor Heating! Who doesn't want a house that is more comforting and healthier for both you and the environment that will also save you money?
---
Tell us About your Project
Our team of Radiant Experts is ready to help! Just tell us a little about yourself and your project to get started.
---
Did you find this post helpful?
Let us know by giving it some applause.
---
---