Business experts say that a combination of the basics done perfectly, combined with a slight twist to differentiate you, is an approach that will maximize your business' success.
"Going above and beyond expectations and adding the impact of a unique surprise will get you noticed and set your business apart," advises Vicky Walter in " Maximize your potential as a business."
For some commercial businesses, adding the surprise perk of  heated floors can add that slight twist that "wows" customers.
Here are seven commercial businesses that can benefit from radiant floor heating and use them to heighten their customers' experiences.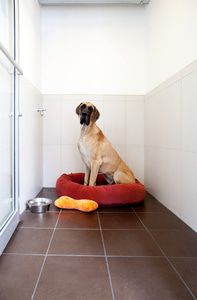 1. Dog Kennels and Pet Boarding Businesses
Yes, you read that right. Dog kennels.
Pampering features for humans are amenities that many pet owners will extend to their pets in a heartbeat, and successful businesses in this market know that. A big trend in pet services is finding the details that back up claims to offer "the ultimate" in luxury pet resort experiences for dogs or cats. Businesses such as the  Dogwood Lodge in Sturgis, S.D., are adding heated floors to stand out from the competition. "When it's hot outside, we stay cool, and when it's cold and wintry outside, we stay warm," the Dogwood Lodge tells pet owners. "We have heated floors and an interior exercise area. We are unlike any other facility in the area when it comes to pure luxury for your pet."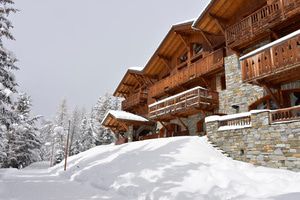 2. Ski Lodges
Ski destinations and hotels live and die by their ability to provide amenities that go "above and beyond" expectations. Heated floors help enhance the experience of comfort and luxury. Heated floors throughout guest rooms and resort locations (lounges, spas, etc.), create happy, comfortable customers in locations that can otherwise be cold and uncomfortable.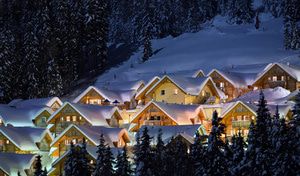 3. Ski Condos and Rentals
In addition to lodges, the competition for ski rentals and condos to set themselves apart is stiff. The descriptions of the properties are key to swaying potential renters. Owners and businesses managing the rentals differentiate themselves with the features they list. Searches show that heated floors are a popular feature commonly listed to offer distinction to properties. In the cold of the mountains or after a cold day of skiing, nothing makes a renter say "ah" like a heated floor. It's a pretty powerful argument in such cold locations.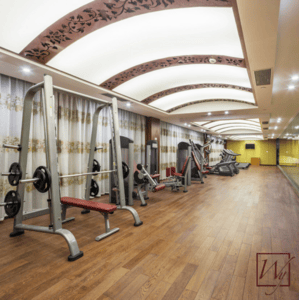 4. Luxury Developments
In the highly competitive world of luxury residential developments, a big part of success is finding the next "cool" or trendy amenities. Radiant floor heating can be an instant differentiator, as well as heated sidewalks.
"Everybody is looking to differentiate their new developments or conversion from one another," says Stephen G. Kliegerman, the president of Terra Development Marketing. "So many things have been done — the playrooms, the gyms, the sky lounges, the media rooms."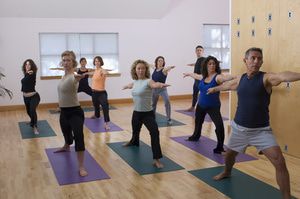 5. Yoga Studios
Yoga studios looking to increase the comfort and relaxation of their clients can install radiant floor heating and even  radiant panels. The soothing heat of radiant heat transfers heat throughout the body and eliminates the distraction of loud, noisy blowers that often come with forced air. The silent heat helps increase the Zen and calm that yoga studios are known for while also enhancing health benefits including supporting deeper relaxation of muscles and joints.
6. Nail Salons
Anyone who has ever shuffled across the floor of a nail salon while moving through different services (manicure, pedicure, etc.) knows that a heated, warm floor would be much more relaxing than a cold floor while in your bare feet and thin, temporary flip flops. Salons can add an instant touch of comfort for clients if they install radiant heating.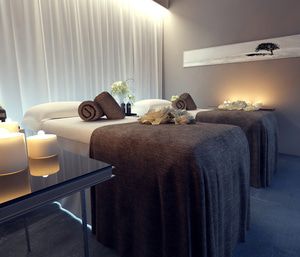 7. Spas
The same principle applies to spas. Known for touting the "best" services and the "most relaxing" environment, spas can increase their clients' experiences through the added luxury of radiant floor heating. Most spa designs include tile, stone or wood floors, which all have the reputation for being frequently cold and uninviting. However, adding electric floor-heating systems for  tile and stone floors as well as wood floors changes that. Instead of hopping around a cold floor while getting dressed after a massage or tip toeing between treatment rooms, customers can move in comfort. A five-star luxury experience is all about how relaxed you feel — and warm, inviting floors are a great addition to creating that experience.
These are just a few of the commercial markets that are perfectly dialed up for radiant floor-heating systems. Heated floors can be one way businesses go beyond their clients' expectations and provide "ah" moments, which will generate long-term success. The more businesses make clients comfortable — especially when they least expect it — the more they'll be fans of that business' services.
Have you installed radiant floor-heating systems in a unique location? Are you creating projects that "wow" your clients with WarmlyYours products?  Share your story, send us photos on the WarmlyYours Facebook page, or tweet us at @WarmlyYours.
Sources:
---