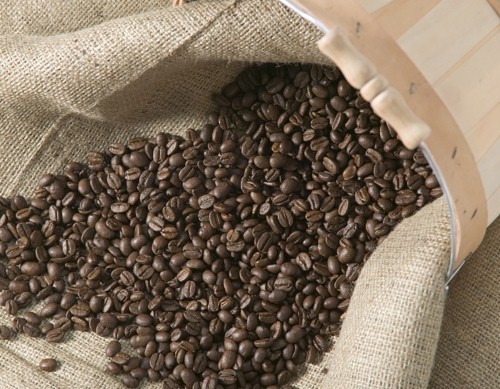 It's never too early to start thinking about the cold weather. As summer burns out and the autumnal weather creeps in, you may be looking for some great ways to makeover your kitchen into a comfy and stylish new space. For design inspiration, look closer to home than Tuscany, the French Countryside or even your favorite upscale restaurant. Your ideal kitchen design template may be just around the corner!
People love coffee shops for their warmth of character and easy familiarity. While you may have your local hang out where everyone knows your name, you can enter pretty much any coffee shop and feel instantly at home. It's a mix of thrifty charm and stylish atmosphere combined with the guarantee of a fantastic latte.
So as the autumn weather starts laying frost on the early morning ground and giving the air that crisp bite, why not fight back the chill with a warm and lively coffee shop inspired kitchen? Consider a few of these design tips to bring yours to life.
1. Stay warm with green heating. Coffee shops reap their benefits because they serve brews made with premier coffee beans, so no one understands the importance of climate change like your local barista. Do the planet (not to mention your electric bill) a favor and install an eco-friendly radiant heat system under your floorboards. And while you're at it, make an effort to only invest in Fair Trade and organic coffee beans. Not only will you be helping out farmers and growers across the world, each espresso and cappuccino will taste that much better for it.
2. Bring on the earth tones. While celebrating your green radiant heat and coffee, why not bring a little of that earthiness into your décor? You've probably noticed that coffee shops utilize a lot of earth tones like browns and greens in their color schemes. Mimic this yourself for a relaxing and attractive feel. If your kitchen happens to have a little exposed brick, all the better - the muddy red is ideal for your vibe.
3. Make your furniture lounge-worthy. Signature coffee shop style involves lots of plush couches and armchairs, but these rarely have a place in the kitchen. Find a happy medium with a breakfast nook booth or padding dining table chairs with cushions. If you've got the space, you could even use a few of these kitchen inspirations to turn your home bar into a home coffee bar - give that corner of your living room a java house feel, and relax on a couch with a fresh cup of brew.
---