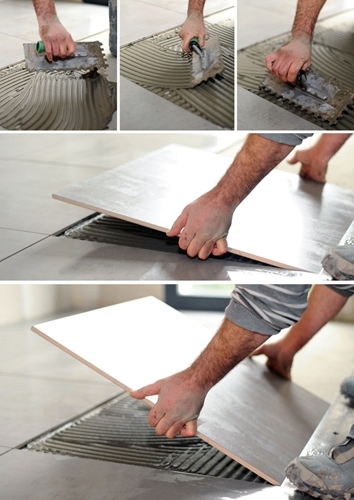 Improving and renovating your residence every now and then is a natural part of living in it. Appliances will need to be replaced, kitchen and bathroom fixtures may wear out and you may just become sick and tired of your tile layout and want to change it. Whatever the reason, when you do decide to make some renovations, there's one important choice you have to make - do you tackle these tasks yourself, or enlist the services of a contractor?
According to a recent study, more and more Americans are opting to go the former route. Take a look at the findings of this research below - conducted by TheStreet and GfK - and consider how much you'll want to handle on your own when you add radiant floor heating or other improvements to your home.
Survey findings: self-sufficient home improvements becoming prevalent
The survey, which questioned 1,000 respondents from throughout the United States, found that not only was the DIY route quite popular but that cash payments - as opposed to paying with credit or checks - were overwhelmingly the norm. Exactly 70 percent of those surveyed handled home improvements themselves and 75 percent used cash to cover the attendant costs.
The research also uncovered other interesting metrics regarding home improvement. Among indoor areas, kitchens and bathrooms were the focus of the strongest focus by DIY homeowners - earning the attention of 14 percent and 12 percent of respondents' attention, respectively. Outdoor improvements were most popular overall, focused on by 22 percent of those questioned.
As far as budget was concerned, the majority of those surveyed - 35 percent - claimed to spend between $1,000 and $4,900 on home improvement. Interestingly enough, however, the second most-common budget bracket was $500 or less - the budget of 23 percent of respondents. This in and of itself speaks to the popularity of DIY.
Can all home improvements be DIY?
This is a complicated question. Theoretically, you can handle anything by yourself if you've got the proper tools and training. That being said, for certain jobs, unless you yourself (or someone you know and trust implicitly) are a licensed electrician or plumber, it might be most wise to leave the more complicated tasks up to professionals.
For example, if you're looking to have radiant floors installed in your kitchen, bathroom or any other area of your home, it'd be wisest to be involved but leave the actual work up to a contractor with experience in such operations.