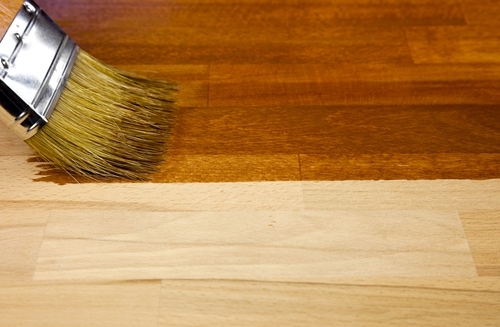 While some homeowners are likely to remain in their current houses for the foreseeable future, others are thinking about or planning to sell their properties. If you belong to the latter group, it's important to start thinking about how to increase your home's market value. This will be advantageous even if you don't plan on selling as soon as possible.
One of the best ways to bolster the desirability of your house in the eyes of potential buyers is to remodel. Whether you choose to upgrade large portions of the property or focus on a few important rooms - such as the kitchen or bathroom - will most likely be contingent on your budget. Read on for a closer look at some of the trends that are prevalent among remodels, ranging from kitchen islands to radiant floors.
Open kitchens and islands
According to The Morning Call, many homeowners are embracing kitchens that incorporate the aspects of an open floor plan. Essentially, this means that at least one side of the kitchen is open to another part of the house - usually the living room or dining room.The source states that having one open side allows you to enjoy the benefits of a social space while still establishing the rest of the kitchen as its own distinct area.
Additionally, the Douglas County Sentinel reports that kitchen islands are now more popular than ever. Dani Kohl, an architect and interior designer, told the source that this feature can be both functional and aesthetically pleasing.
"Kitchen islands are looking more like free-standing furniture pieces with elaborate marble tops and wood work, and interior designers are often finding functional yet hidden places to store the trash can and keep the dishwasher from view," Kohl said.
Up-flush toilets and open bathrooms
The Morning Call points out that while installing additional bathrooms or renovating existing ones is quite the popular practice among homeowners, it is not without its challenges. However, up-flush toilets can mitigate some of these issues.
These toilets work by pumping waste up - hence their name - instead of down into a septic tank. The source cites plumbing product manufacturer Saniflo as stating that a bathroom using up-flush plumbing will cost approximately $5,000 less to install than one lacking this feature. This is because you won't have to work around a house's foundation to put the necessary hardware in place.
For those who are remodeling a high-end or luxury home in the hopes of fetching a great resale price, it could be wise to pay attention to a somewhat unconventional bathroom trend - open bathrooms. According to Washingtonian Magazine, bathrooms that have multiple windows or are even wide open to a master bedroom are becoming popular. The source reports that the trend may be attributable to luxury hotels that have similar designs.
Stephen Spurlock, an architect from Washington D.C., explained the intent behind incorporating such a plan with he and his wife Karin's bedroom. "We wanted it to feel like one big room, not a bathroom and a closet and a bedroom," he told the news source. "You can sit in the tub and see the fireplace. Karin can lounge in there, and I can bring her a glass of Champagne."
Radiant floors
Any room in the house can benefit from radiant floor heating - the kitchen, bathroom, living room, bedroom and even the basement. Not only does such an attribute provide enviable comfort under foot, but for homeowners with electric heat it is considerably more energy efficient than baseboards or forced-air heating, according to the U.S. Department of Energy.
Radiant heating can be installed in conjunction with all major flooring types, including wood, tile, stone, concrete and nailed hardwood, and it is easily customizable to fit the dimensions of any room.
---