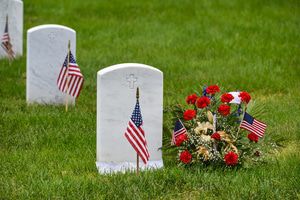 Originally known as Decoration Day, Memorial Day was first created after the Civil War in 1882 to commemorate both the Union and Confederate soldiers who had been killed during the war. The name Decoration Day reflected the practice of visiting cemeteries and memorials and placing flowers or flags on the graves of those who died in military service. The term Memorial Day came into more common use after World War II and was not made official until a federal law was passed to rename it in 1967.
Today, Memorial Day is celebrated in various ways from parades and memorial services to outdoor family picnics and cookouts. Here are a few suggestions to help us each honor the true meaning of this special day in our towns and cities:
1. Break out the flags that symbolize those who fought for our freedom and decorate your home or garden.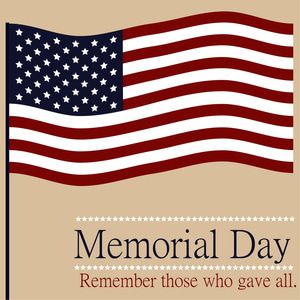 2. Go to a parade, many of which include a memorial service.
3. Take part in the National Moment of Remembrance at 3 p.m. local time (established to restore the true meaning of Memorial Day with a 1-minute moment of silence to reflect upon our fallen soldiers).
4. Thank a veteran. It's still a good time to appreciate those living soldiers, past and present, who protect our country and freedoms.
If you don't know a veteran, you can write a letter to a veteran or soldier. Feel free to check out www.operationgratitude.com for more information about writing letters or sending care packages to soldiers currently deployed.
Many lives have been forever touched by the loss of a family member or distant relative who served our country proudly. Today, we honor all of these brave men and women by remembering them as we celebrate this very special holiday that also marks the unofficial beginning of summer.
WarmlyYours and the Military
At WarmlyYours, we celebrate our living veterans and soldiers throughout the year with donations. One of our favorite charities is Tee Shirts 4 Troops, which works tirelessly to help returning wounded troops transition back into civilian life.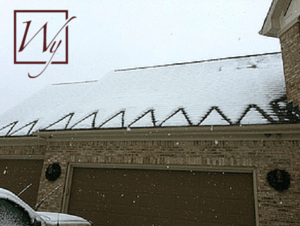 To date, WarmlyYours has supported their efforts by donating electric floor heating, towel warmers, a snow melting system, and a roof and gutter deicing system to keep the veterans safe at their facility.
To learn how to help or donate to the work of this organization, please visit www.teeshirts4troops.com.
Committed to helping those who preserve our freedom every day, WarmlyYours also has a military discount program that offers 15 percent off our products to active military personnel, whether at home or abroad, and our veterans. For more information, visit https://www.warmlyyours.com/en-US/sales/military.
However you choose to celebrate Memorial Day, we can all be grateful for our military heroes who made the ultimate sacrifice to secure the freedom we enjoy today.
Sources:
en.wikipedia.org/wiki/Memorial_Day
www.usinspect.com/insights/blog/5-ways-celebrate-memorial-day
Related articles:
www.warmlyyours.com/posts/Share-Your-Story-Giving-Troops-Well-Deserved-Comfort-and-Appreciation-222
www.warmlyyours.com/posts/warmlyyours-blog--WarmlyYours-Deicing-System-Provides-Amputee-Troops-Safety-Support-993
---