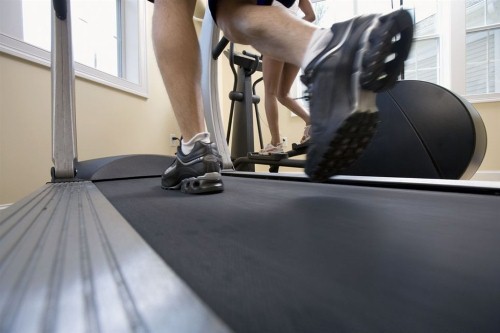 With summer on the horizon, you may be looking to drop a few pounds in preparation for beach weather, so a gym membership may seem like the obvious choice. But, if you don't make a commitment to get to the facility at least three to four times per week, your membership simply won't pay for itself. As a result, many homeowners take the initiative upon themselves to design a home gym that they can use at their leisure to improve their fitness level. This is a major investment in your home, so you're going to want to get it right from the get-go. Use a few of the following tips to your advantage when laying out the room.
1. Map out the room. Before you buy a single free weight, you should go over the room's layout with a contractor to enhance the traffic flow. Large aerobic machines like exercise bikes and treadmills can take up a surprising amount of space, so having these items work in harmony with one another in the space is vital to the overall utility of your home gym. Start off with the basics and gradually build up your collection of equipment to ensure that you have room to grow, recommends Home-Designing.com.
2. Set up a stretching area. One of the most important aspects to a successful workout is being able to effectively stretch out your muscles. This can be slightly uncomfortable on a bare floor, so invest in a few cozy gym mats that you can use to loosen up before hopping on the treadmill. This may also come in handy down the road if you decide to take up yoga or a variety of floor-based exercises.
3. Climate control. Keeping your home gym at the optimal temperature is vital to the success of your workout, as you don't want to feel too warm or too hot while exercising. Instead of keeping your home heating system on overdrive while you're working out, consider adding a LAVA® Light Infrared Heating Panel from WarmlyYours. This beautiful and functional piece of décor will blend right into your gym's aesthetic if you're considering adding a number of mirrors. It will offer ambient lighting and heating for your home gym that can help reduce your energy costs and keep the room at a comfortable temperature.
4. Multimedia. The inclusion of music or television can be a wonderful motivating factor that can help get you excited for your workout each day. Hanging up a flat screen television on a swiveling mount will give you a chance to watch all of your favorite shows while still completing your daily workout. Additionally, installing a stereo system could be another wonderful addition that is a great stress buster and could be the catalyst that pushes you through that last quarter mile or handful of reps.
5. Add a small refrigerator. Staying hydrated is an important facet of any workout plan, so think about adding a small mini-fridge to your layout to store sports drinks and water bottles. This will prevent you from running back and forth to your kitchen and make sure that everything you need is at your disposal during your exercise regimen.
If you have a basement or spare room that's not serving any purpose in your home, adding a gym could be a great way to take advantage of the space. It will encourage you to get back into shape, add structure to your daily life and give you a chance to show off your decorative ingenuity.
---