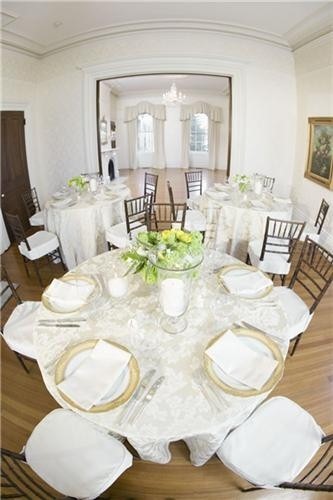 With all the Thanksgiving hustle and bustle from kitchen to dining room, you're probably getting pretty tired of the decor in that spot. After the holiday season, most people are more than eager to give their dining rooms a shot of vibrancy and a new aesthetic. One of the best ways to do this is to utilize textures.
Texture is defined as the appearance or feel of a substance's surface, and in interior design it largely means the same thing. For instance, finished hardwood floors have a smoother, silkier texture than unfinished hardwood floors, where the grain is rougher. Most of us can recognize this texture just by looking. But texture is also about consistency in surface, which is why the unobtrusive nature of radiant floor heating is a great addition to any room seeking superior texture in its appearance. That radiant heat is green technology doesn't hurt either.
Looking for some great dining room textures that are sure to revamp your space's look? Consider these five excellent examples.
1. Stone
Stone flooring or walls in your dining room will give a clean and aristocratic rustic look to the space. Reminiscent of old castles and early American homes, contrast the heaviness of this all natural material with some man made ones. Elegant, modern furniture and plenty of glass and steel will bring out the best in your stone textures.
2. Brick
Blending the rural and industrial, brick is one of the most popular aesthetic touches around, especially in city apartments. Warm, cozy and stylish, exposed brick - especially in its natural red - will complement almost any style, from the traditional to the contemporary.
3. Rustic wood
If you're seeking a more cabin-like feel for your dining room, rustic wood walls, whether beams or the rolling curves of logs, will lend plenty of texture to your dining room. For an old New England look, consider installing exposed beams.
4. Paper
Wallpaper comes in a variety of styles, aesthetics and textures, but retains one particular quality - its flatness. If you're into a flat, matte texture wallpaper is definitely the route to take. Whatever design you choose will influence the rest of your decor.
5. Bamboo
If you want to infuse a little exotic texture into your home, bamboo is an excellent way to go. Tropical, sustainable and stylish, bamboo walls, window shades, furniture or fixtures can add a lot of character to a space!