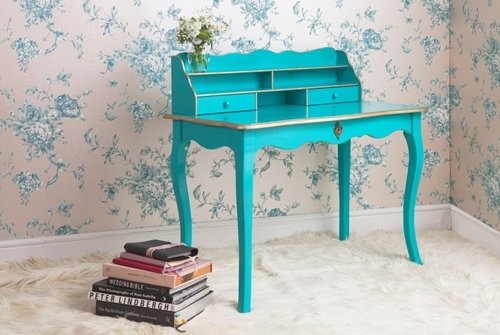 When Christiane Lemieux was researching her book, "Undecorate: The No-rule Approach to Interior Design," she found that homeowners with the most unique homes had a mix of eye-catching features and functional items that didn't skimp on style.
Heated towel racks, for instance, may add to a bathroom's function by bringing the comfort of warm towels to homeowners as they step out of the shower or bath. But along with radiant heat-generated bathroom floor heating, they also create an atmosphere of spa-like luxury that enhances the bathing experience.
For Lemieux, those extra touches are what set apart some homes from those that are unduly influenced by current trends. Reflecting one's personality is more important than allowing the "latest thing" to take over a design scheme.
"Great style isn't necessarily a finished product so much as it is an ongoing process," Lemieux told the San Francisco Chronicle. Her own home goods company, Dwell Studio, offers home decor and children's furnishings that are known for brightly colored, graphic textile designs.
In the book, the projects ranged from a suburban home that managed to maintain a down-to-earth look while incorporating the homeowners' taste for marble-topped occasional tables to a nature-inspired retreat that highlighted the high ceilings and natural light that flowed into a Brooklyn apartment.
While browsing decorating magazines is a great way to keep up on the latest styles, Lemieux said the best decorating guide for home decorators is to rely more on their innate sense of what looks and feels right in furnishings.
Stay Away from the Showroom Look
Another approach for homeowners to break the showroom mold is to search through every nook and cranny of their homes to "unearth" older furniture that can be repurposed into one-of-a-kind furniture and accessories.
SheKnows.com advised people to keep an open mind about what home features look good together in a room. On the surface, a large piece of lattice board may not have much aesthetic potential, but when it's fashioned into a partition in a basement family room to separate different activity areas, it takes on a life of its own.
Taking a cue from professional designers, homeowners should create a furniture arrangement on graph paper that allows them to see everything to scale with the size of the room. They don't have to be great artists - a simple series of squares, rectangles and circles can represent different pieces.
For example, a 4-by-2-foot table would be four blocks by two blocks on the graph paper. Each piece should be labeled and cut out. On a master sheet, the pieces can be placed within the scaled-down  room dimensions. It's an easy way to try different arrangements without moving around real furniture.
The final product will be a home design that may be out of the box for some people but fits the particular taste of the homeowners who live with a combination of treasured keepsakes, classic furnishings and trendy finds that capture the imagination of the current marketplace. In Lemieux's book, that's exactly what defines "undecorating."
---
Tell us About your Project
Our team of Radiant Experts is ready to help! Just tell us a little about yourself and your project to get started.
---
Did you find this post helpful?
Let us know by giving it some applause.
---
---