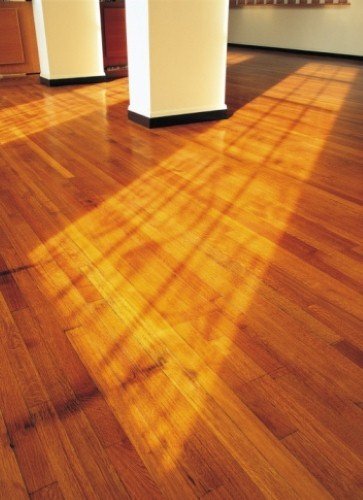 The green revolution has proven itself to be more than a passing phase. As the earth warms up and natural resources begin to disappear under constant demand, homeowners are looking for ways to help out and give Mother Nature a hand.
Between the tax benefits, the reduced carbon footprint and the ever-shrinking electricity bill, it's no surprise that eco-friendly options like energy-efficient dishwashers, refrigerators, laundry machines and a number of other daily appliances are becoming ubiquitous household fixtures. Industry pushes have helped to make these items affordable, and government initiatives such as the Energy Star program have helped give the public a gauge by which to judge its energy savings. But for every obvious green choice your clients can make in their homes, there are still a few that often slip under the radar.
One of the best and most effective ways to save on the electric bill while staying green is radiant heating. Whether it's a mirror defogger, towel warmer or the highly effective radiant floor heating - these alternatives to hot gusts from musty air ducts are a great way to stay cozy during the winter and avoid skyrocketing bills or decreased air quality.
Radiant floor heating systems can fit comfortably under almost any surface, from hardwood, carpet or laminate to stone, tile or concrete. Using simple thermostat controls, clients can adjust temperatures and establish preprogrammed settings for various days of the week. The entire selection of heating systems is easy to install and can adjust to any room's size or shape.
The best time to install radiant floor heating is often during the summer. With chilly summer nights and brisk autumn days around the corner, radiant heat offers the perfect degree of temperature adjustment so that bare feet can stay comfortable without clients having to flood their homes with hot air from ducts that haven't been used all season. Talk to your clients about installing radiant floor heating well before winter.
One of the other keys to energy conservation during colder months is securing windows and doors to keep in heat. Drafts can leak warmth, which means your clients may be inadvertently using more electricity than they expect. Sealing drafts can solve these issues and keep energy bills down.
There are a variety of eco-friendly options out there, but make sure your clients know all the green benefits of warming their homes with radiant heat.
---
Tell us About your Project
Our team of Radiant Experts is ready to help! Just tell us a little about yourself and your project to get started.
---
Did you find this post helpful?
Let us know by giving it some applause.
---
---