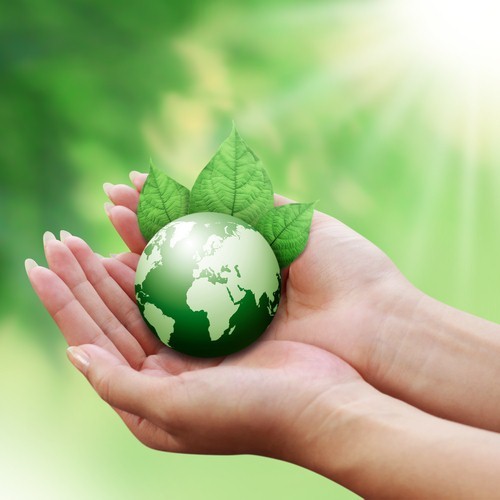 Every year, HGTV has green contractors, interior designers architects buzzing when it announces its plans to create its annual green home - a structure given away to one lucky contest winner every year. For 2012, HGTV created their Green Home in Serenbe, Georgia. It's best described as a modern farmhouse, mixing the contemporary with the modern. HGTV's Green Home is sure to provide contractors and architects with ideas for clients who are interested in reducing their carbon footprint.
Solar panels, concrete countertops and recycled rugs are some of the many products used to construct this green abode just outside of Atlanta. Contestants have a span of approximately three weeks to enter twice a day to win the HGTV Green Home.
"The 2012 HGTV Green Home highlights a new dimension of green living that we haven't showcased with our previous homes," said Kathleen Finch, general manager of HGTV.  "We want our viewers to discover how they can live harmoniously with nature but still have a connection to contemporary architecture and the latest in eco-friendly products and practices."
One way that you can offer more sustainable options to your eco-conscious clients is by working with a radiant heat professional. An expert who is educated on radiant floor heating can help you provide this energy-efficient option to homeowners, which reduces the need to rely on oil to keep living spaces warm. Radiant floor heating operates on a low voltage and can be used under everything from concrete to carpet throughout a home.
Another tip you can take from the HGTV Green Home project is to use recycled wood, plastic and metal. SheKnows.com reports that much of the furniture in the 2012 Green Home is composed of repurposed materials. Everything from carpet to countertops can now be made out of used goods, giving homeowners the opportunity to reduce their carbon footprint through these recycled items.
Although it might seem like more effort to create a sustainable house, it's becoming easier with the wide variety of materials that can now be used to meet green standards. Similarly, it's now simple to network with other industry professionals that can assist you with homeowner projects. Educating yourself on these principles and staying up to date on environmentally-friendly industry changes can help you better serve your clients.