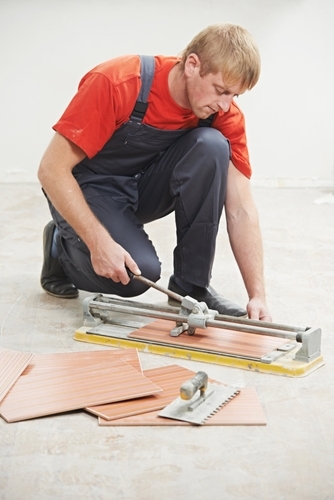 A new report indicates many homeowners are feeling confident about the economy and are ready to embark on the renovations they put on hold during the recession.
The Spring 2013 U.S. Remodeling Sentiment Report found that nearly 60 percent of Americans report that the economy is having minimal effect on their plans for remodeling, which is up from the low of just 33 percent in the middle of the recession. Additionally, the average estimated cost for the planned remodels has reached $114,000 to remodel or add on an average of 3.6 rooms. During the recession, the average budget was $80,000 to renovate 2.6 rooms. 
"The influences of the recession are continuing to diminish," RemodelOrMove.com's Dan Fritschen recently told the Denver Post. "The report shows that homeowners are remodeling again, doing bigger projects and even hiring more contractors than they have since the recession."
The good news for homeowners is that many builders are eager to work and are willing to negotiate on price. However, individuals planning any sort of renovation must continue to do their homework and plan ahead to ensure a positive outcome to their project.
The Seattle Times recently offered some advice for individuals thinking about making some changes to their home.
Visit a showroom
While home improvement television programs and the internet offer a lot of good information, those considering a remodel should take the time to investigate as many different options as possible. This will not only help individuals find products and finishes they absolutely love, but shopping around helps ensure they get the best price possible. 
Visiting a design center may also open your eyes to items you may not have previously considered. For instance, a flooring contractor may be able to give you information about the benefits of installing an infloor heating system while putting new floors in. Homeowners who have splurged on warm floors report superior comfort and improved heating with lower overall energy costs than traditional duct-based heating systems.
Schedule contractor/designer visits to the home
Having a professional come into the home will ensure homeowners get a much more accurate plan and cost estimate. They will be able to get the information they need first-hand in order to help improve the odds of the individual being satisfied when the project is finished. 
Prepare for work to begin
Once an individual has decided on which professionals they'll be working with, it's time to finalize the plans. Ordering materials and confirming they are on the way is recommended before ripping out any existing items to minimize the time spent living in a construction zone. 
Setting up a temporary food prep area for a kitchen remodel or making a plan for how and when family members will shower and use the restroom for a bathroom project is also a good idea. But remember that living with the dust, chaos and noise will all be worth the hassle in the end!
Like this post? Subscribe for regular updates
Make sure you don't miss out on the latest news in radiant heating by subscribing to our blog. We'll send you an email with links to the newest posts from WarmlyYours.
We won't share your information and you can unsubscribe at any time with a single click.
---
Did you find this post helpful?
Let us know by giving it some applause.
---
---