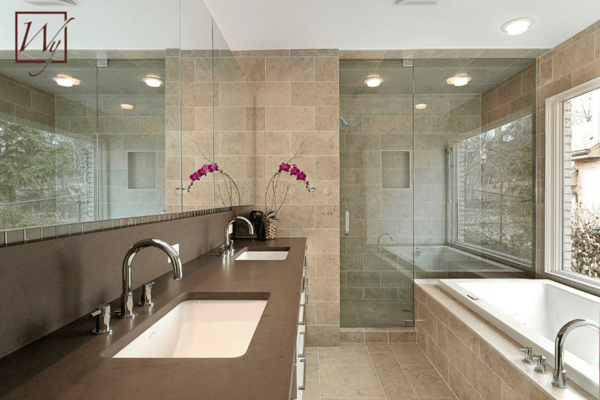 When it comes to design, the master bathroom is one of the most important rooms in which to invest. In fact, bathrooms and kitchens are the Top 2 rooms that offer the best return on investment after a renovation, according to a This Old House article.
Knowing what's trending can make a renovation even more valuable, because you're investing in things you know are in demand. Kitchen & Bath Design News (KBDN) recently released its Spring Bath Remodeling Report, which identified master bathroom trends that apply to all areas of the country. Two of these trends — porcelain tile and large, walk-in showers — can be boosted with radiant heat. Find out how to heat up these already hot trends below.
Porcelain Tile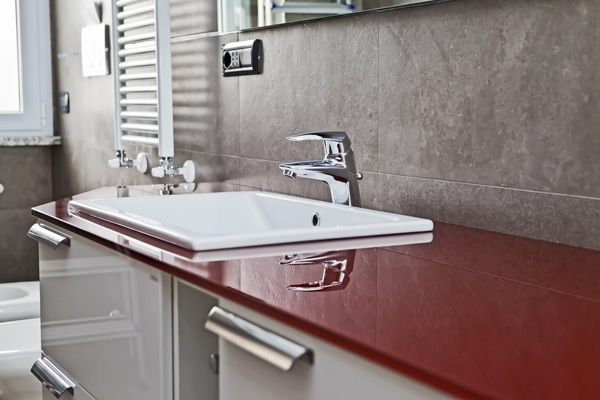 Porcelain is a type of ceramic tile that's been around for years but is growing in popularity in master baths. More than half of designers noted that porcelain tile is hugely popular with their clients in KBDN's remodeling report. In particular, large-format tile that looks like wood or stone is in demand, they say.
Piggybacking on this trend, designers are increasingly adding radiant heat under porcelain tile floors, the report states.
"Since baths aren't necessarily large spaces, the investment isn't as high," said Meredith Weiss of Merri Interiors in the March 2015 KBDN article.
For instance, it costs less than $500 for a heating cable and programmable thermostat in a 100-square-foot bathroom.
Traci Shields of Friedman & Shields adds that radiant heated floors are also popular among homes in warmer climates.
"Radiant floor heat has always been considered a luxury," she said in the KBDN article. "People used to be afraid to even ask about it, but it's more affordable than people think, if you're already replacing the flooring. And there are so many systems that are user friendly for installers. I'm adding it to more than 50 percent of the baths I design. Even in Arizona people are gravitating toward it!"
Cold tiles are cold tiles no matter the climate,nd radiant heat warms them up to a luxuriously comfortable temperature.
Large, Walk-in Showers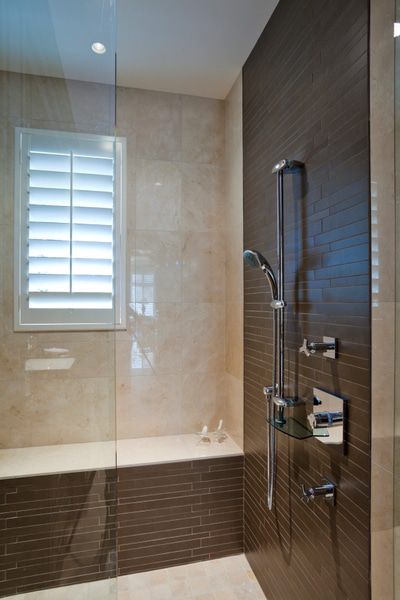 Radiant heat is also making an appearance in large, walk-in showers, which are growing in popularity in master bathrooms.
According to the KBDN report, many homeowners are opting to install a large, walk-in shower rather than a tub.
"I'm surprised by how few people care about tubs," Shields said in the article. "They used to want to keep it for resale, but now more people say it doesn't matter."
Walk-in showers with a zero-threshold entrance are increasingly in style, according to the report. These showers often feature a bench, which is another luxurious option.
When installing a new walk-in shower, homeowners can consider adding electric radiant heat under the tile floor and/or in the bench. WarmlyYours shower mats feature a hole in the center of the mat to accommodate the drain, making installation particularly easy. Both shower mats and bench mats are available in a variety of standard sizes to supplement these trendy walk-in showers.
As these trends show, luxury and comfort continue to be in demand among homeowners — no matter where they live. Thus, it seems radiant heating will always be a "hot" trend. The only things that will change are the materials and room around it!
If you've picked up on any new home trends involving radiant heat, let us know by posting on our Facebook page or tweeting @WarmlyYours.

Sources:
www.thisoldhouse.com/toh/article/0,,408045,00.html
---