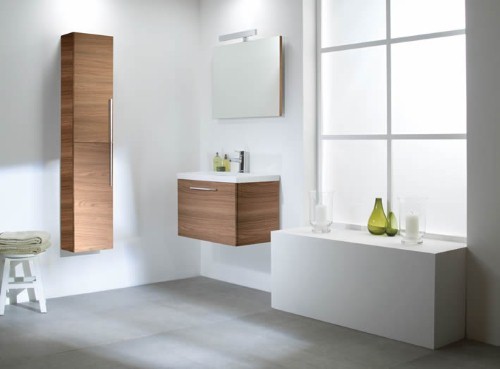 When designing a custom spa bathroom for your home, you'll want to make sure you do an ample amount of planning beforehand to create your dream space. Spa master bathrooms come in all different shapes and sizes, and the technology incorporated into these rooms vary as well - enabling the construction of a personalized retreat.
HGTV reports that laying out the space and writing up a general blueprint before getting started on remodeling can be helpful. For example, you may know you want a tub in the bathroom, but what size tub do you want? Will the shower take up a large amount of space and be the focal point of the room or fade into the background?
Another thing that you will want to consider when designing your spa bathroom is the comfort level. A bathroom can quickly become a cold, drab space if you don't put in an effort to bring in warmth - physically and visually.
When adding fixtures and furnishings to the space, lean on the side of luxury to make the bathroom more welcoming. For instance, opt for a chandelier rather than wall sconces for lighting and install heated towel racks.
To avoid stepping on a cold floor when you get out of the shower, install radiant heating. Radiant heat has numerous benefits - in addition to making flooring more pleasing to the touch, it can reduce your reliance on a furnace to heat the space.
In order to make the most of your investment, look for a product that can be easily installed, such as the recently released WarmlyYours TempZone Twin Conductor Cut & Turn Roll. Unlike some radiant heating solutions that cause more trouble than they're worth, the Cut & Turn Roll can reduce electromagnetic fields below the flooring and be installed underneath hardwood, tile or stone without hassle.
Once you have your radiant heating in place, you can move on to think about the smaller finishing touches, ranging from the towels to the shower curtain. To make this process easier, you might want to think about establishing a color palette to work with beforehand. Doing so can help you pick out complementary accessories for your spa bathroom.
Although planning and redesigning a bathroom can be an extensive process, taking the time to hammer out the details before you get started can make sure you're happy with the finished product.
Like this post? Subscribe for regular updates
Make sure you don't miss out on the latest news in radiant heating by subscribing to our blog. We'll send you an email with links to the newest posts from WarmlyYours.
We won't share your information and you can unsubscribe at any time with a single click.
---
Did you find this post helpful?
Let us know by giving it some applause.
---
---