Instead the question should be which radiant heating product is right for you and which one should you install first?
Radiant Heat can make a remarkable difference by increasing your comfort level in virtually any part of your home.
Radiant heating has become very popular while the number of different radiant heating solutions is growing by the minute. So finding the best solution for you may become a bit daunting. Let's start by discussing the available options.
There are many applications for radiant heating besides the traditional floors. Radiant Heating is now being installed in driveways, roof and gutters, patios, and even in more unique applications like countertops.
Radiant heating systems provide warmth and comfort that everyone should experience in their homes. WarmlyYours products compliment any home by adding a more relaxing and luxurious feeling and appeal.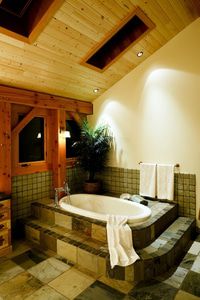 Every radiant heating product serves a purpose and makes life more comfortable. Radiant heated floors use energy efficiently to warm the floor causing heat to naturally rise upward, ultimately heating the entire room from the ground up.
Roof and gutter deicing systems are heated wires that are installed along the roof and gutter, so during snowfall there will be a free pathway for water to drain properly. A deicing system comes equipped with a thermostat that detects moisture and temperatures.
Deciding which radiant heating product is right for you is as simple as asking yourself where do you want or need heating in your home?
Next, decide which radiant heating company you would like to use.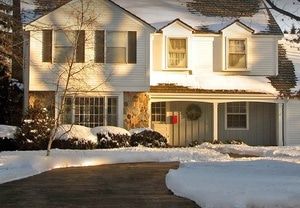 Here at WarmlyYours we are proud to offer a radiant solution for every area of life. We can provide radiant heating products for your bathroom, kitchen, bedroom, basement, garage, and even for your outdoor needs. WarmlyYours also welcomes the opportunity to create unique radiant heating solutions.
Why WarmlyYours?
We are a trusted company that has been in the radiant heating industry for more than 13 years; with our experience and technical expertise we offer the industry's most innovative energy-efficient and maintenance-free electric radiant heating solutions.
WarmlyYours is the only company to feature such a wide collection of radiant products and solutions. 99% of our customers report complete satisfaction with our service and 97% of our customers report complete confidence in our product quality, proving we are extremely committed to giving you the best in service and the highest quality product that you deserve. It's our radiant pledge.
Like this post? Subscribe for regular updates
Make sure you don't miss out on the latest news in radiant heating by subscribing to our blog. We'll send you an email with links to the newest posts from WarmlyYours.
We won't share your information and you can unsubscribe at any time with a single click.
---
Did you find this post helpful?
Let us know by giving it some applause.
---
---