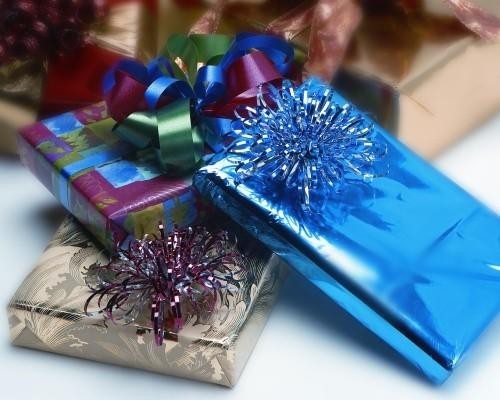 The holidays are almost here. Hanukkah begins in the early weeks of December, Christmas will arrive on the 25th and Kwanzaa starts the day after and runs right up to the first of January - so make sure you've got all your gifts in order.
While you're guaranteed to be spending plenty of time shopping and wrapping for each individual in your household, you may want to consider pooling some of the holiday gift expenses and investing in a single household gift that'll be fun for everybody. Consider a few of these fantastic ideas.
New video game console
You've probably played a little Nintendo in your day. Whether it was the original Mario Bros. back in 1985 or Wii Tennis with your kids, you have to admit that video games can be a blast - and they've certainly come a long way! With the brand new Nintendo Wii U out in stores and featuring a slew of fun games, it might make for a great household gift - especially considering you can stream Netflix, Hulu and a bunch of other movie and television services right onto your big screen!
An adorable new pet
What kid isn't clamoring for a new puppy to show up under the Christmas tree? Frankly, a dog (especially a puppy) isn't always a viable option, but there're plenty of fun pet alternatives. Even a fish can make for a fantastic new member of the family, and can be a great way to teach kids about responsibility. It's like training for a bigger pet!
A cozy new sofa
The kids won't be as excited about this one, but surely, you and your significant other can get excited for some luxurious and stylish new furniture. Whether you go with comfy leather or another upholstery choice, make sure you invest in a couch that'll last. Then kick back and sink in.
A brand new style of heating
Want to get your household a gift that's great for everyone's health and is sure to pay itself off in energy efficiency? Radiant floor heating is a great green trend that's changing the way families keep their homes warm. Rather than pushing air through dusty vents, like central heat, and jeopardizing air quality that could lead to allergy issues, radiant heat heats the home from the ground up using all natural convection currents. And with it's eco-friendly energy saving, you'll see your utilities bill shrink before your very eyes!
Like this post? Subscribe for regular updates
Make sure you don't miss out on the latest news in radiant heating by subscribing to our blog. We'll send you an email with links to the newest posts from WarmlyYours.
We won't share your information and you can unsubscribe at any time with a single click.
---
Did you find this post helpful?
Let us know by giving it some applause.
---
---