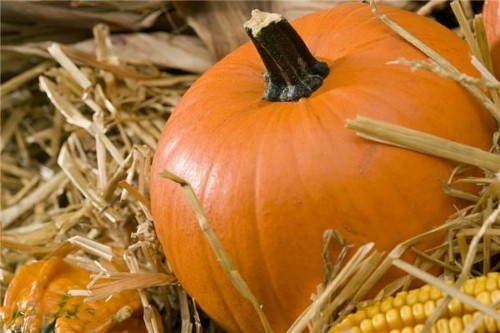 The autumnal equinox lands on September 22 this year. Being a Saturday, that means you've got no excuse not to throw an outstanding party in honor of the harvest moon. Thanks to seasonal planetary alignments, this new full moon will be bright in the sky, meaning that on a clear night, you've got the ideal, natural lighting to throw a killer party!
What will you need for your gathering? A few décor upgrades and a couple fun jams on the playlist (perhaps a certain Neil Young album?) can certainly make a big impact. Consider these fine ideas to get your home ready.
The perfect opportunity for autumn remodeling
There may be no better time than now to do a bit of remodeling for the colder weather and in time for the big event. You'll want to be sure to reseal windows and check for drafts in your attic if you hadn't already during the summer. One major remodeling decision that may just change the way you live for the better? Radiant heat. Green-minded and energy-efficient, these systems also improve air quality over forced heat systems - perfect for parties. Especially if you were thinking of installing new flooring in your living room before throwing your party, it might be the perfect opportunity to make the leap to radiant floor heating technology.
You'll want to do a little minor cosmetic remodeling, as well. New drapes in seasonal hues like rusty orange or rich gold will bring out the best in the views from your windows. If you're really into the autumnal style, consider investing in furniture slipcovers. These are fun, quick ways to give your upholstery a new energy, while also protecting from the spilled drinks that are a common mishap at get-togethers.
Fantastic drinks
With your favorite sofa safe under a new slipcover, you won't need to worry about what kind of colorful libations you're handing out to guests. There's a whole bevy of new pumpkin beers and Oktoberfest ales available from all your favorite breweries, and your guests are sure to enjoy the spicy mix of cinnamon and nutmeg. After dinner, a hot toddy or Irish coffee might be just the thing.
Seasonal fare
Even if you don't do dinner, some seasonally appropriate finger food would make for a great touch. Why not fry or bake up a few sweet potato fries? Drizzle them with a little brown sugar and serve with a maple-infused ketchup. Look to other seasonal treats, like butternut squash bread or apple pie, for other delectable options.