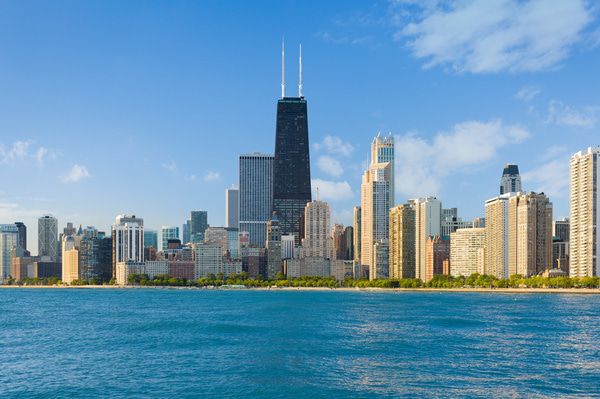 Chicago, on Lake Michigan in Illinois, is among the largest cities in the U.S. Renowned for its bold architecture, its expansive skyline welcomes visitors with skyscrapers such as the iconic John Hancock Center. The architecture of Chicago has both influenced and reflected the history of American architecture. The city of Chicago features the work of many important architects in its prominent buildings in a wide variety of styles. Due to the Great Chicago Fire in 1871 most of the buildings in the downtown area were destroyed. As a result Chicago buildings are noted for their originality rather than their antiquity.
Along with architecture, interior design has long played a key role in Chicago, reinforced by the opening of the Merchandise Mart back in 1933 that consolidated architectural and interior design vendors and trades under a single roof. With this kind of history, it's easy to understand why Chicago homeowners value form following function in their home remodeling.

Plus, given the notoriously cold Chicago winters, it makes sense to include electric radiant floor heat when remodeling. The kitchen is one of the most popular rooms for installing radiant heat because so much time is spent there cooking and entertaining family and friends. Heating up those cold kitchen floors simply underscores the warmth of hearth and home.
Adding Radiant Heat to a Kitchen
To heat the floors of this medium-size kitchen it cost less than $1,000. For 99 feet of 120-volt TempZone™ Flex Mat it cost $940. That equates to $9.49 per square foot! Furthermore, the cost to operate the system is relatively low. It costs about 57 cents a day to heat the kitchen, according to WarmlyYours' Energy Use Calculator. This tool factors in the average kWh cost in Chicago of approx. 11 cents. During the coldest month of the year, it costs $37.74 to run the system.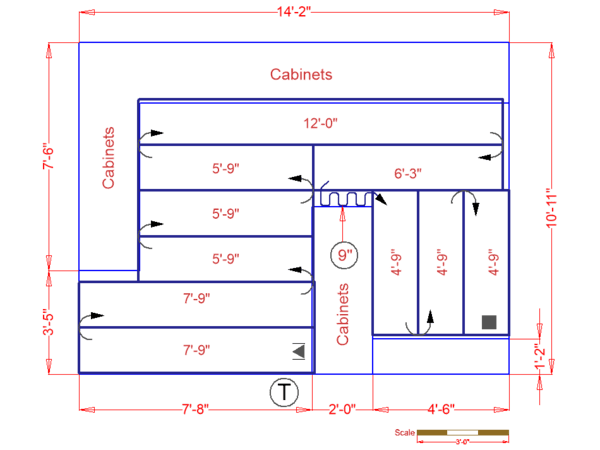 All year long, it's estimated to cost under $200, according to WarmlyYours' Heat Loss Calculator. In addition to factoring in the average kWh cost in Chicago, this tool considers the desired room temperature, sealing factor, surrounding rooms and insulation factors to determine whether radiant heat can be the sole source of heat in a room and how much it will cost to operate. This system can be the primary source of heat for the room, so there won't be any additional heating bills for this area, which is an added benefit.

Get a Quote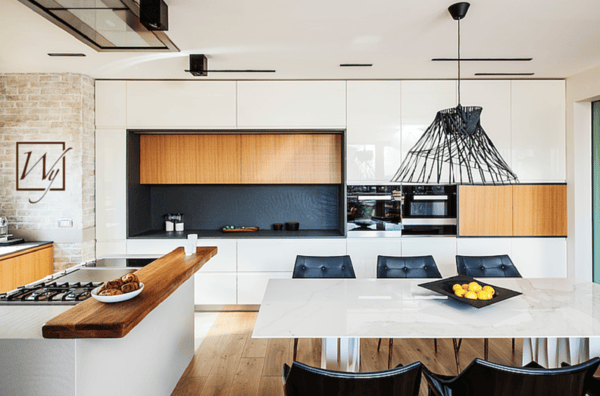 To find out which system is best for your room, and to find out how much it will cost, check out our Instant Quote tool online. You can also submit your floor plan online or by email or fax to an account manager in order to get a quote as well as a custom installation plan.
If you'd like to email your plan but you don't know who your account manager is, simply send it to sales@warmlyyours.com. Your email will be routed to an account manager who can help you. If you'd like to fax your plan, our fax number is 800-408-1100.
Getting a SmartPlan™ installation plan will make sure you have all the information you need to get your project started, so be sure to start smart!

If you plan to install the radiant floor heating system yourself, give our technical experts a call with any questions. Our experts are available 24/7 at 800-875-5285 to guide you every step of the way.

For more information, visit www.warmlyyours.com.
Sources:

en.wikipedia.org/wiki/Merchandise_Mart
Links:

Instant Quote: https://www.warmlyyours.com/en-US/my_instant_quote...

Energy Use/Cost Calculator: https://www.warmlyyours.com/en-US/tools/cost-calcu...

Heat Loss Calculator: https://www.warmlyyours.com/en-US/tools/heatloss-c...

Related Articles:

Radiant Floor Heating Costs to Warm Up a Cold Portland Home Office

Game On: Radiant Floor Heating Costs to Warm Up a Cold Indy Basement

What Does Adding Radiant Floor Heating to a Seattle Bathroom Cost?

How Much Does it Cost to Add Floor Heating to a Baltimore Kitchen?

---