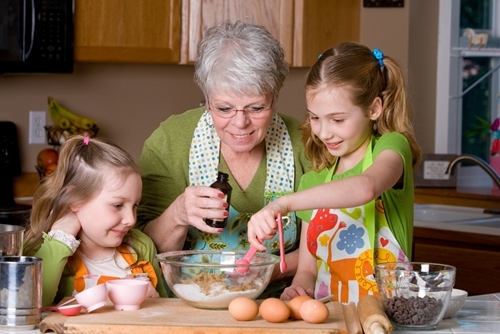 Ask any homeowner which room they plan on remodeling and odds are they'll say the bathroom or the kitchen. According to the National Association of Home Builders, 78 percent of renovation professionals say bathrooms are there most common job. Kitchen remodels remain common as well, with 69 percent of builders saying their customers want to improve the so-called heart of the home.
Florida Today reports that kitchen projects are especially popular among female homeowners. The publication cites a recent survey conducted by Better Homes and Gardens magazine that found  that women view kitchen remodels as "the premier interior decorating project." The reasoning has nothing to do with creating a superior space in which to prepare meals for their family and friends. Instead, those polled said they want to re-do their kitchens in order to show off their true personalities to everyone who enters their homes. 
Kitchens are not only popular rooms to renovate, they can also be expensive. According to Remodeling Magazine, a minor kitchen remodel costs an average of more than $18,000, while a major upgrade averages just under $54,000.
According to Florida Today, doing your kitchen over may also take a lot of time. In fact, the average time needed from design to completion of a kitchen project is about two years. The reason - cabinets, flooring, countertops and appliances must often be ordered in advance and take a long time to arrive. Other factors that can slow a project down include labor and changes in design decisions. The Seattle Times reports that changing your mind after the renovation has already started can cost you as much as $1,500.
While planning is important, experts say individuals should also think ahead when planning a kitchen project. After all, it's unlikely that you'll change the space again in a few years. 
Design experts often suggest including features that will make the room work well for your family now as well as down the line. Florida Today reports this often includes raising the height of your countertops to help aging homeowners have an easier time working in their new kitchen well into the future. 
This may also mean splurging a bit on items that will increase the comfort and functionality of the space over the years. For instance, installing radiant heat can make your kitchen a warm, inviting place for you, your family members and guests now and into the future. 
---
Did you find this post helpful?
Let us know by giving it some applause.
---
---