When it comes to flooring, tile is big business. With advanced technology, tile has now been transformed into look-alikes of more luxurious floors but without the large price tag. Tile can come in all shapes and sizes. Yet, lately the style is what matters. Styles such as marble, granite, agate, malachite, terrazzo, limestone and wood can be integrated into tile – setting off a new trend in the flooring industry. Here is a list of the top tile trends to look for this year: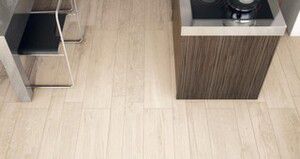 Wood Grain Tile: Today, faux wood tiles look so much like actual hardwood; you have to touch them to make sure. Not only does it look fantastic but, more importantly, you don't have to worry about maintenance as you would for real hardwood flooring. Although faux hardwood has been around for a long time, it is just now climbing up in popularity along with electric radiant floor heating. Our TempZone™ Radiant Floor Heating Systems are the perfect complement for wood grain tile; providing you with warmth both aesthetically and physically.
Large Format Tiles: If you are looking for a clean and contemporary look, then large format tiles are the way to go. Last year it was the large tiles that were 8″x8″ squares and even 16″x32″ rectangles that were the trend but this year the tiles are as big as 36"x72". These large tiles are great on floors and backsplash areas and are much easier to clean!
Photorealistic mosaic designs: An ancient craft, photorealistic mosaic tile is making a comeback. With the help of technology, almost any image can be placed and assembled on a tile palette creating a beautiful mural that is large and breathtaking.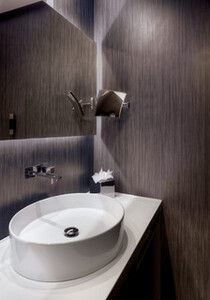 Textured and dimensional tile: Never underestimate the power of textures and dimensions. Textures and dimensional tile can make a room more visually appealing with their unique accompaniment. For example, walkways are now being created out of pebbles instead of concrete to establish a look that is more bold and tactile.
There seem to be an endless quantity of different types and styles of tiles to choose from these days. Yet with this list of the latest tile trends, we hope you will find it is easier to narrow down the style you desire while keeping your floor modern and trendy.
Like this post? Subscribe for regular updates
Make sure you don't miss out on the latest news in radiant heating by subscribing to our blog. We'll send you an email with links to the newest posts from WarmlyYours.
We won't share your information and you can unsubscribe at any time with a single click.
---
Did you find this post helpful?
Let us know by giving it some applause.
---
---