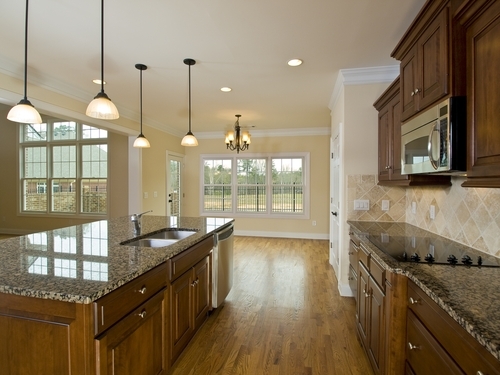 Kitchens are often popular places in the home to be the focus of renovation efforts by homeowners. After all, they're one of the most highly trafficked places in any house and in many ways take a lot of damage as a result, so it's natural to want to improve them. The American Institute of Architects pointed this out in its Home Design Trends Survey, conducted during the fourth quarter of 2012. This study found that during 2012's final months, the market demand for kitchen and bathroom remodeling was characterized as improving by 57 percent of respondents. 
The main issue that numerous homeowners will face in a kitchen renovation is cost - not only the hard numbers for how expensive each improvement will be but also the long-term or tangential benefits that may (or may not) come as a consequence of any project. It will be important to consider both aspects of the cost factor when choosing what features to include and what ones you can afford to avoid.
Realism must be a concern
According to the

Don't let trends dictate your decision
By researching home improvement tips to find inspiration for your kitchen redesign, you may find certain popular features or design concepts. If they aren't affordable, however, you'll have to hold off on them at least until you have some extra cash on hand.

For example, The Review reports that kitchen islands have remained popular additions for many years, since their first appearances in the 1970s. While the pros are considerable - increased space and storage and convenience in terms of how and where in the kitchen you can cook - the source states that the labor and materials needed to install an island can cost thousands of dollars. Consider whether or not you really need a kitchen island - or a similar improvement - before you spend.

Consider the long term
Any change you make to your kitchen should be something that will have long-term benefits. For example, the advantages offered by radiant floor heating serve numerous purposes. The simplest and most obvious is a warm kitchen floor - no one wants to deal with stepping on cold tile early in the morning or in winter. That said, the increased energy efficiency this upgrade will deliver is a continuous tangible benefit - namely, a 25 to 30 percent reduction in your annual heating costs.
---