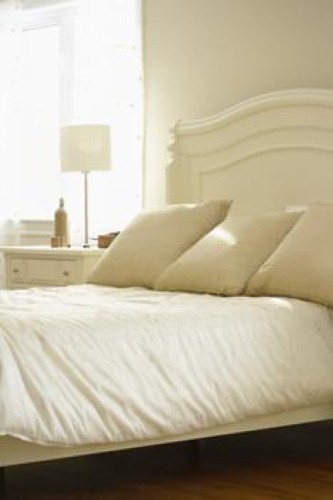 When the holiday season rolls around and you're looking for ways to accommodate visitors to your home, you might find that you're lacking space. In this case, you may want to consider transforming one of your spare rooms into a guest bedroom to suit your loved ones.
The home office is one room that's commonly looked toward when it comes to making use of additional space. However, it can be challenging to turn a cold, productive interior into a warm, welcoming one that caters to the needs of your guests. Here are some tips you can take into account when designing your interior to make room for visitors during the holidays.
1. Opt for radiant heat.
You know how uncomfortable it can be to wake up in the morning and feel a chill under your feet once you step onto the floor. If you have wood flooring in your soon-to-be guest bedroom, this might be a problem, but not one that can't be solved with radiant floor heating. Consider installing one of these systems into your guest room to provide your visitors with comfortable radiant heat.
2. Choose neutrals for the space.
Country Living magazine recommends neutral hues for your guest room to create a calming, relaxing sensation when people walk into the room. Bright reds, yellows and oranges might be too eye-popping and energetic to someone who's trying to unwind after a long trip. Furthermore, you'll have an easier time finding decor and furnishings to match neutral hues whether you choose eggshell or chocolate brown.
3. Create a station for amenities.
Guests appreciate when their hosts have everything on hand that they might've forgotten to pack before leaving, according to Good Housekeeping magazine. When designing your guest bedroom, consider creating a small area specifically for amenities that your guests might need such as soap, lotion and a toothbrush. This tactic can also make the room feel more like a hotel suite.
Although it can be challenging to transform the entire interior design of a room in a short amount of time, it's not impossible if you take these three tips into account. To make the process easier, think about what you would like to see in a bedroom if you were a guest. Stepping into their shoes can help you create an interior that truly wows your visitors.