There were 70.1 million dads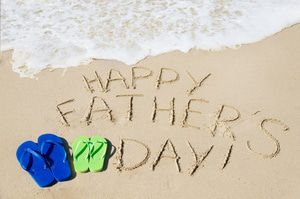 in the United States in 2008 (the most recent year for which data is available), and 86 percent of them did NOT want a card for the holiday. Yes, that's right. In a survey conducted by CreditDonkey in May 2013, only 14 percent of the fathers surveyed wanted to receive a greeting card. That's bad news for the 26.3 percent of all the respondents who planned to give one. Whoops! Two interesting notes:
•Female respondents to the CreditDonkey survey were 40 percent more likely to give a greeting card than male respondents (31.5 percent versus 21.6 percent).
•Another study by the Greeting Card Association shows Father's Day is the fourth most popular day for sending greeting cards (90 million units), preceded by Christmas (1.6 billion units), Valentine's Day (145 million units) and Mother's Day (133 million units). Apparently, lots of people get the card thing wrong.
So what do fathers want? The CreditDonkey survey reported gift cards (31.2 percent), dinner (24.7 percent), and electronics (29 percent). Another survey by RetailMeNot taken this year showed that 20 percent of dads just want to spend time with family.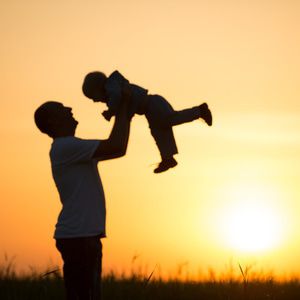 This year, look for gifts that combine the two: make the time-honored gesture of a gift, but choose one that frees up time and energy for dad throughout the year. You can avoid the standard "No. 1 Dad" mugs, ties, golf balls, or cologne, and go with something that makes his life a little easier. Of course we're biased here at WarmlyYours Radiant Heating, but giving dad a snow melting system or roof and gutter deicing system could save countless hours for dad throughout the fall, winter, and spring. We'd like to think he'd be just a little excited about the idea of not bundling up, freezing, sweating, and working to keep ice and snow at bay this year.
Whatever you choose, it is always, always, always, always the thought that counts. Acknowledgement of dads and everything they do is the heart of the holiday, which was first proposed more than a century ago when Sonora Dodd of Spokane, Wash., listened to a Mother's Day sermon and wanted to create a day to honor her father, William Smart, "a widowed Civil War veteran who was left to raise his six children on a farm."
The idea for an actual holiday was championed the next year in 1909 by Spokane's mayor, who proclaimed the first celebration on June 17, 1910 because it was the month of Smart's birth.
Other notable dates in Father's Day's journey toward becoming a national holiday:
•In 1911, Jane Addams of the Hull House social settlement in Chicago proposed that there be a citywide Father's Day. Her idea was rejected.
•A few years later, Harry C. Meek, the president of the Lions Club International located in Chicago, had his organization celebrate Father's Day on the third Sunday in June, the Sunday closest to his own birthday. The Lions named him the "Organizer of Father's Day."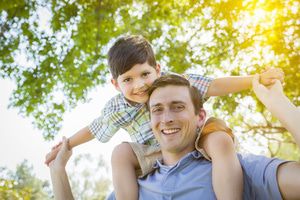 •In 1916, President Wilson honored the day by using telegraph signals to unfurl a flag in Spokane when he pressed a button in Washington, D.C.
•In 1924, President Calvin Coolidge urged state governments to observe Father's Day.
•In 1966, President Lyndon Johnson designated the third Sunday in June as Father's Day.
•In 1972, President Richard Nixon signed the public law to make Father's Day a permanent holiday.
We're happy it's become a national holiday. Dads around the world are undeniably amazing, and there's something special about taking a day to mindfully stop and honor fathers for everything they do.
Visit the WarmlyYours Facebook page to see photos of our awesome dads or to post photos of yours. Enjoy the holiday!
Sources:
http://www.history.com/topics/holidays/fathers-day
http://www.creditdonkey.com/fathers-day-2013.html
http://www.census.gov/newsroom/releases/archives/facts_for_features_special_editions/cb14-ff14.html
http://www.retailmenot.com/blog/shopstat-fathers-day.html
http://www.bapa.org/article.asp?articleid=2098
http://www.greetingcard.org/AbouttheIndustry/tabid/58/Default.aspx
style="float:right; padding-left:10px" style="float:left; padding-right:10px"