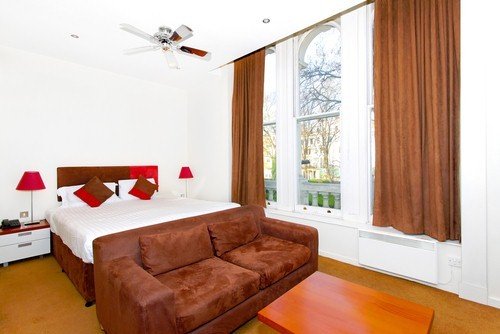 For many folks, their first apartments are studios. These compact homes aren't always easy to live in and can take some getting used to (although they're usually palaces compared to dorm rooms), but with the right materials and management, they can make for ideal living quarters. If you know someone who's made the move into a first studio apartment, why not get him or her a housewarming gift to celebrate the move and help keep the apartment in shape?
Consider these six great gifts that are small on space and big on value.
1. A storage-savvy hamper. Clean clothes can be folded and hung, but dirty clothes tend to take up more space, littered around the floor as they tend to be. Why not encourage some clean laundry habits by giving the gift of a foldable storage hamper or bag. No reason it can't be stylish too. Canvas is a particularly versatile and durable material.
2. A French press. With hardly enough room for a sink and stove, there's rarely counterspace for a full-sized coffee maker. A French press is a fantastic option for the space-starved, and it also makes really good coffee. Many prefer it to drip brewing.
3. Shelving. Storage space is hard to come by, so when it comes to a personal library, the best shelving might not rest on the ground. Consider purchasing and helping to install shelves that can ring the apartment walls right below the ceiling. This out-of-the-way storage will be perfect for much more than just books.
4. An under desk heater. Heating can be hard to manage in a studio apartment - too often the room is either freezing or flush with sweltering warmth from the furnace. Help your studio-dweller avoid that fate with an under desk heater. Produced by WarmlyYours, these clever units use radiant heat and basic convection to keep users warm - whether working at a desk or just hanging out in an armchair watching TV.
5. A sleeper sofa. This may qualify as spoiling, but a sleeper sofa is a boon to anyone with a studio apartment. By combining bed and lounge furniture, the space is considerably more open and breathable.
6. A mirror or two. Go with something more stylish than a simple square glass. And these fixtures can become décor accents that do the secondary job of opening the room up and making it seem larger.
---
Tell us About your Project
Our team of Radiant Experts is ready to help! Just tell us a little about yourself and your project to get started.
---
Did you find this post helpful?
Let us know by giving it some applause.
---
---