What do you look for in a great thermostat? An attractive design? High-tech options? Easy operation?
The nSpiration Series of Radiant Heating Controls delivers all of these features and more. WarmlyYours took our nearly 20 years' worth of electric floor heating experience and applied it towards developing this line. In all of our years of experience, we've learned that the expectations of a thermostat are as unique as the people who need them. That's why the nSpiration Series features a comprehensive offering of several models, each with unique features and best applications—because the perfect thermostat for you, is the one that fits your needs.
This model is a great option for those with the kind of schedule that often becomes an unpredictable schedule. Whether you're putting in long hours at the office or running the kids all over town, the nSpire Touch WiFi gives you the ability to control your heating system with your smartphone.
It's WiFi capabilities also allow this thermostat to keep you up-to-date with the weather outside—which can make leaving your cozy home that much harder on a winter morning.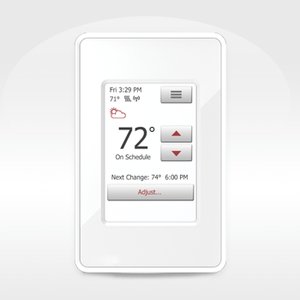 The nSpire Touch Programmable Thermostat:
It's the oldest truth about thermostats—if two or more people live in a home, they're probably going to disagree about what the temperature should be.
If this sounds familiar, then the nSpire Touch might just be the perfect option for you. While it isn't WiFi-enabled, the nSpire Touch is just as intuitive to operate as the nSpire Touch WiFi. With just a few taps of your fingertips, you can change the temperature or the thermostat schedule to better suit your comfort—or to just mess with your loved ones.
Both the nSpire Touch and nSpire Touch WiFi feature an elegant, modern design and large touchscreen display that is super-easy to read.
Some of us know what we want and when we want it We have a schedule and we stick to it, and there is nothing wrong with that. For those of us who put a premium on consistency, let me introduce the nHance. Once you set It up with your schedule, it will deliver an optimal balance of comfort and energy efficiency. Like the nSpire Touch and nSpire Touch WiFi, the nHance also has an Energy Log, which will allow you to track your energy consumption patterns.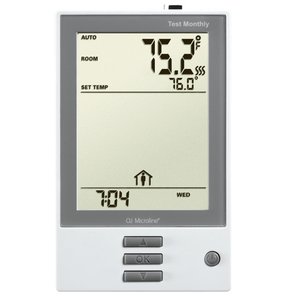 Sometimes, there's no need to change a good thing—at least, not often. Some of the rooms in our homes are used constantly, or randomly, throughout the day. For these applications, the nTrust will deliver consistent and reliable operation in a visually stunning package. It's sleek, minimalist design will not just blend into any room's décor, it will augment it.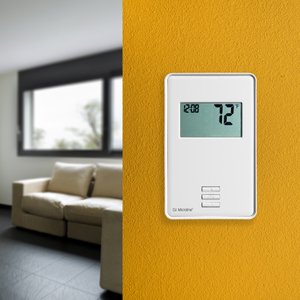 This power module will come in handy when you have to heat a large area, like a basement on a single thermostat. It works by syncing up with a master thermostat, which can be any of the thermostats from the nSpiration Series, and increasing the electrical output in 15 amp increments. This can be very useful for projects that involve a large amount of heated square footage, like a spacious basement.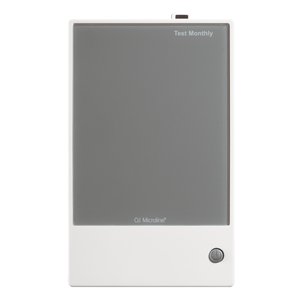 To learn more about your nSpiration Series, check out this video overview of the series. 
---
Tell us About your Project
Our team of Radiant Experts is ready to help! Just tell us a little about yourself and your project to get started.
---
Did you find this post helpful?
Let us know by giving it some applause.
---
---