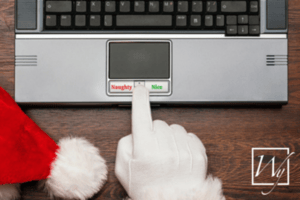 As the year winds to a close, everyone is watching the numbers to see if the remodeling market will end the year on Santa's "nice" list or fade to the "naughty" list for remodelers and builders. So far, several organizations have released reports this past month with positive numbers indicating the remodeling market is on track to continue its recovery.
Increased Remodeling Activity
Metrostudy, a Hanley Wood company, reported a gain of 3.3 percent year over year in the third quarter when it released its Third Quarter 2014 Residential Remodeling Index (RRI) detailing activity in the remodeling and replacement industry.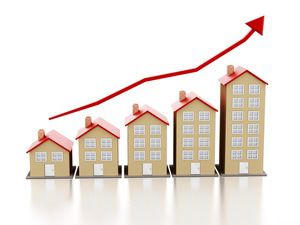 Although the rate of growth was slower than the prior quarter, the RRI has now posted 10 consecutive quarters with positive year-over-year gains since the market bottomed out at the end of 2011 and is on track to reach full recovery (a reading of 100.0 or more) in the third quarter of 2015, according to Metrostudy. By the fourth quarter of 2015, the index is expected to surpass the previous peak recorded in early 2007.
Brad Hunter, chief economist of Metrostudy, explains that growing families and baby boomers – the demographics with deeper pockets – are both boosting remodeling activity. Plus, contractors are actively pursuing those groups. "Despite the moderation seen in current 2014 growth, our forecast for the remodeling market to reach full recovery in third-quarter 2015 has not changed," he said. Hunter lists continuing positive job and economic reports as additional indicators for growth in housing in the immediate future.
Growth Reported in Home Sales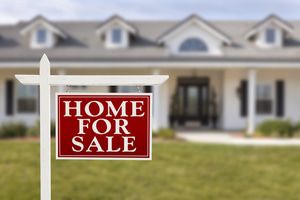 According to a National Association of Realtors (NAR) news release, existing home sales rose 1.5 percent to an annual rate of 5.26 million units, the highest rate since September of last year. U.S. home resales in general hit their highest level in more than a year in October. It was the first time this year that sales were higher than the same month the previous year. Sales were up 2.5 percent compared with the prior-year period. 
The region that saw the strongest growth in existing-home sales was the South, which increased 2.8 percent to an annual rate of 2.17 million in October — 5.3 percent above October 2013. The median price in the South was $178,000, up 5.1 percent from a year ago.
The one question mark is whether rising prices will put new homes out of reach of more buyers. The median price of a new home sold in the United States is now $305,000, which is up 15 percent from the prior year, according to the Commerce Department.
The number of contracts signed to buy previously owned homes did fall in October, which could indicate an uneven housing recovery. An index of pending sales of existing homes, reflecting purchases under contract but not yet closed, fell 1.1 percent to 104.1 in October from September, the NAR reports. Time will tell which direction that number will go to close out the year.
Construction Spending Rises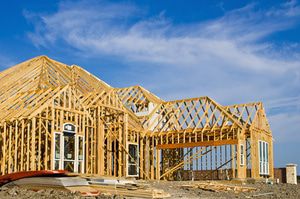 Construction spending during October was estimated at a seasonally adjusted annual rate of $971 billion, according to the Commerce Department. That is 1.1 percent above the revised September estimate of $960.3 billion. The October figure showed positive growth, rising 3.3 percent above the October 2013 estimate of $939.9 billion.

Construction spending amounted to $800.6 billion through the first 10 months of this year. That is 5.8 percent above the $756.5 billion reported for the same period a year ago. Private construction and residential construction both grew above the initial September estimates. Read the construction report for more details.
New-home sales have risen only 1 percent, according to a separate Commerce Department report, because builders are largely targeting wealthier buyers.
Sales of existing homes priced above $1 million jumped over 16 percent in October from a year ago, according to a NAR report. The next strongest was the $750,000-$1 million range, up more than 12 percent. Sales of homes priced under $100,000 fell 6 percent.
Additionally, sales of homes in the $5 million-plus range were up 18 percent in the third quarter, according to a report by Redfin, a real estate brokerage firm.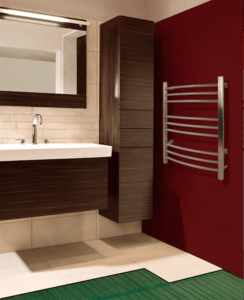 That is supporting a solid market for custom home remodeling and comforts, such as radiant heated floors and products from WarmlyYours Radiant Heating. The Metrostudy report showed that big-ticket remodeling activity grew 3.3 percent in the third quarter.
While it is still undecided whether the remodeling industry will end on a high(er) note or a lower one, there are enough positive indicators to expect a good close to the year until proven otherwise.
How are you expecting your business to perform at the end of the year? Will your company close out 2014 on the "naughty" or the "nice" list? Share your expectations with us on the  WarmlyYours Facebook page, or tweet us at @WarmlyYours. 

Sources:
www.floordaily.net www.hanleywood.com www.realtor.org
www.journalreview.com www.cnbc.com
www.remodeling.hw.net www.census.gov
www.sacbee.com
Like this post? Subscribe for regular updates
Make sure you don't miss out on the latest news in radiant heating by subscribing to our blog. We'll send you an email with links to the newest posts from WarmlyYours.
We won't share your information and you can unsubscribe at any time with a single click.
---
Did you find this post helpful?
Let us know by giving it some applause.
---
---