If you're trying to save money on a bathroom remodel, doing some of the labor yourself is a great way to do so. In fact, you can save at least half the cost of the project just by investing a little more "sweat equity," according to HouseLogic. To be sure you get high-quality results, though, you'll need to make sure to do your homework.
When it comes to installing your own tile, these are the things you'll want to do before you start your project.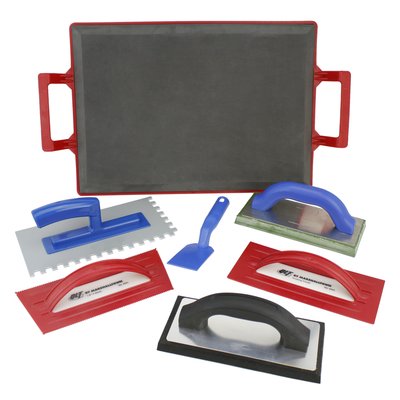 1. Make sure you have all the tools you need.
Did you know there are more than two dozen things you need for a tile installation project? Other than the tile itself, you'll need a tape measure, a framing square, a marking pencil, rubber gloves, knee pads, buckets, a drill and mixing paddle, a spray bottle, a tile trowel, 2x4 lumber, a rubber mallet, sponges, floor spacers, thin-set mortar, grout, painter's tape, grout haze/film remover, a chalk reel kit, graph paper, a carpenter's triangle, safety glasses, a manual tile cutter, a wet tile saw, a tile nipper, a grout float, and cheese cloth. That's a lot of stuff! Be sure to keep this list handy when you're at the hardware store so that you don't forget something important. Plus, you can save some money by buying a tile installation kit from WarmlyYours. The available kits are inclusive offerings whether you're installing radiant floor heat with tile or just tile alone.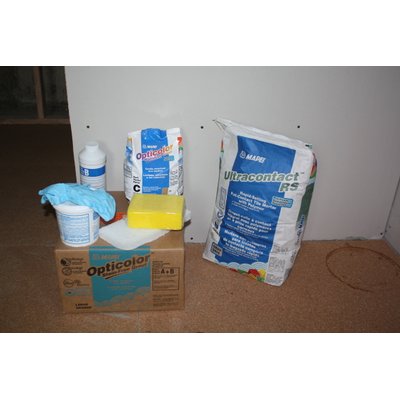 2. Make sure you have more than enough tile and thinset mix.
In addition to making sure you have all the right tools, you need to make sure you have enough. To prevent running back to the hardware store last minute, be sure to get a little extra tile and thinset. If you don't cut a piece of tile just right, or if it cracks, you'll want to have more on hand. Also, it's hard to tell exactly how much thinset you'll use, so having some extra will make sure you don't run out. Plus, if you don't end up needing the extra materials, you can always return them.
3. Prepare the subfloor before you start your project.
Whether your subfloor is concrete or wood, it's important that it's clean and level before you begin installing tile over it. Use a broom and/or vacuum to rid the area of any debris. Then, use a level tool to make sure the entire room is even. If it's not, you can use self-leveling cement to fill any dips. For full details on how to prepare your subfloor, click here.
4. Measure the room and make sure it's square.
Did you know it's actually common for a room not to be perfectly square? Too often, homeowners don't measure the room before they start and, as a result, they end up with tile that looks unbalanced. By finding out if your room is symmetrical or not, you can plan your tile installation accordingly.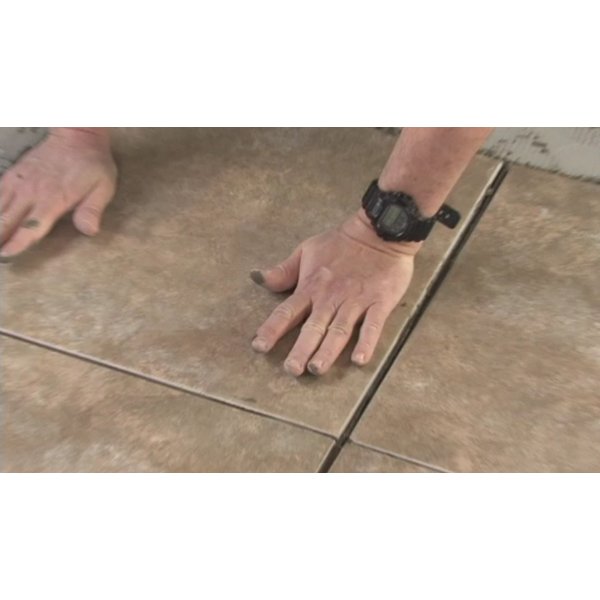 5. Mix up the tile.
If you pull tile from the boxes in order, you may end up having certain floor areas that are slightly different in color than others. Batches of tile can be slightly different, so by mixing them up, you'll ensure that your floor has a uniform look.  
For full instructions on how to install tile floors from start to finish, visit www.homedepot.com. Plus, to learn how to install radiant floor heating under tile, click here. The best time to consider in-floor heating is when you're already planning to replace the flooring, so be sure you don't miss out on this value-added opportunity. 
---
Tell us About your Project
Our team of Radiant Experts is ready to help! Just tell us a little about yourself and your project to get started.
---
Did you find this post helpful?
Let us know by giving it some applause.
---
---