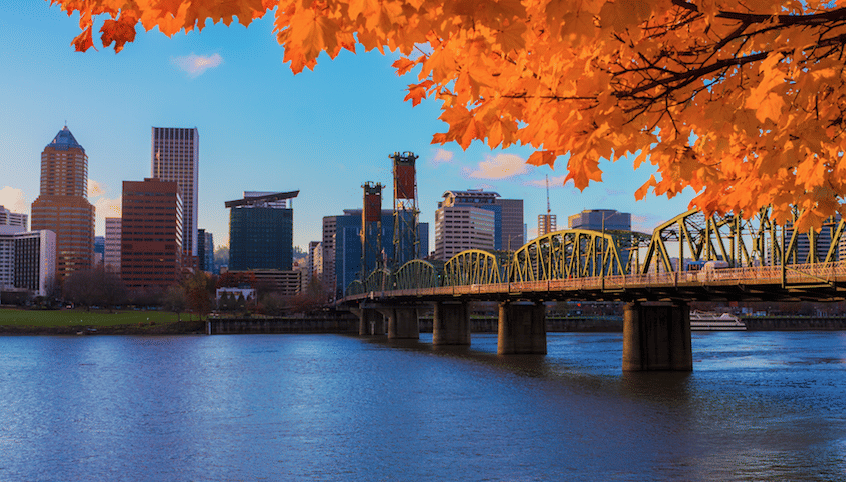 Did you know that there are 14 states in the US with the name Portland? Most of us are familiar with the Portland cities of Oregon and Maine. But there are 12 others in Texas, Tennessee, North Dakota, Indiana, Connecticut, Michigan, Arkansas, New York, Pennsylvania, Ohio, Missouri, and Kentucky.
However, we are focusing on Portland, the largest city in Oregon, located close to where the Willamette and Columbia rivers meet. Situated in the Willamette Valley region of the Pacific Northwest, between the Pacific Ocean and the Cascade Mountains, Portland's climate is marked by warm, dry summers as well as damp, cool-to-chilly winter days.

According to CurrentResults.com winters in Portland are typically mild to chilly, overcast, and damp with the lowest temperatures occurring during the second half of December and early January. The coolest month of the year is December with the high averaging 44 degrees Fahrenheit (7 degrees Celsius) and the low averaging 34 °F (1 degree Celsius).

With a median home value index of $330,100, according to Zillow, the current real estate market is considered very healthy. So, if Portland residents are looking to sell their homes, they should consider radiant heat because it adds resale value and it's very appealing to prospective buyers. However, for those who choose to stay in their homes, they can easily add radiant floor heat to any room in the home such as a bathroom transforming it into an in-home spa for everyday indulgence by adding radiant floor heat and a towel warmer or mirror defogger.

How much does it cost?
This Portland homeowner needed to warm up her home office where she spends about 75% of her time. Since her office has northern exposure the floors were particularly cold. She bought a 1.5' x 24' TempZone™ Flex roll for her 64 square foot office. The flex roll cost $432.00, which amounts to $12.00 per square foot. The heating cable is embedded in mesh in a serpentine design allowing the roll to be easily cut and turned for layout. As a result, the system radiates 15 watts per square foot, which is the highest watt density allowed by the National Electric Code. This means the floors heat up faster and get hotter than in-floor heating systems with a lower wattage.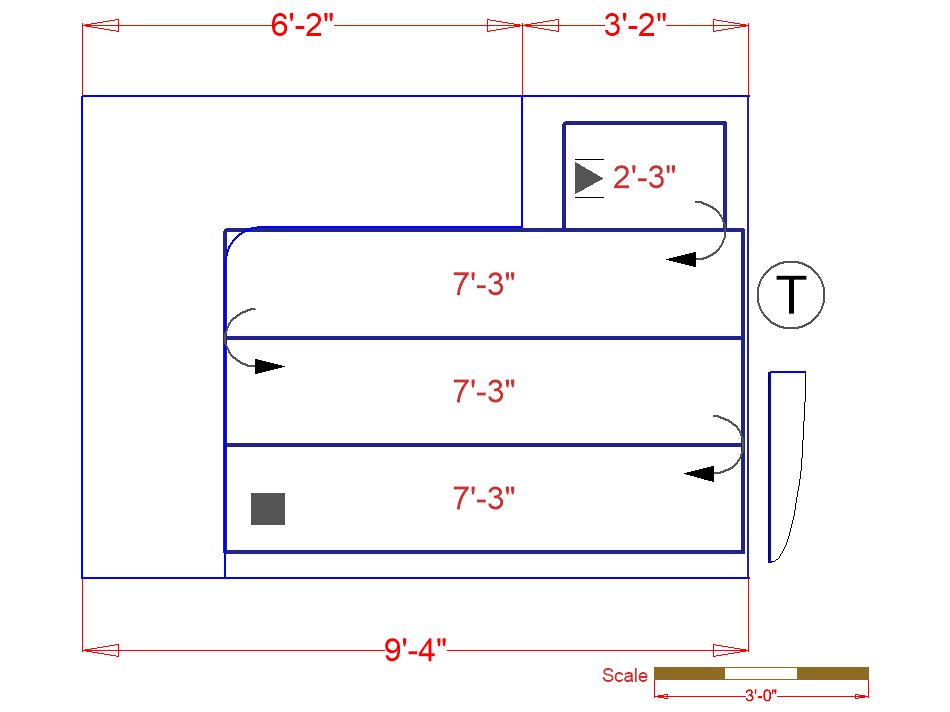 The floor-heating system is also very economical to operate. It only costs 19 cents a day to heat this office floor for eight hours a day, based on WarmlyYours' Energy Use Calculator. Annually, that comes out to just $26.65, according to WarmlyYours' Heat Loss Calculator. During the coldest month of the year, it only costs $5.44 to heat the room. That's about the price of a cup of tea and a pastry.
Getting a quote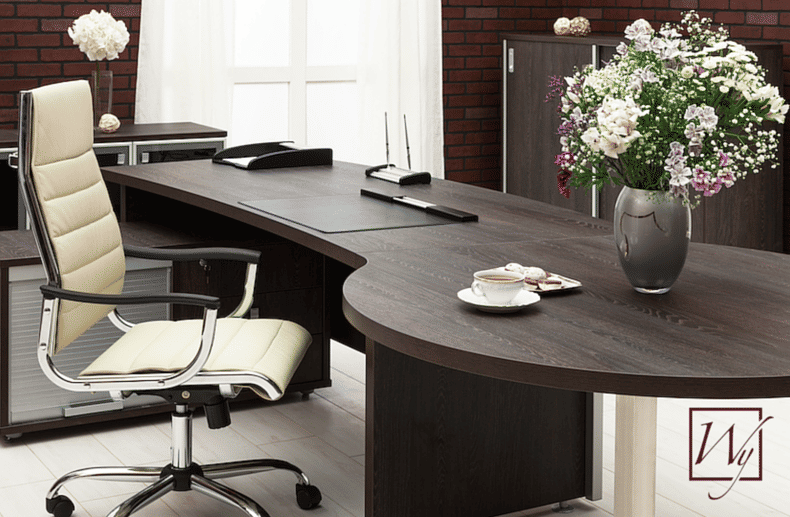 To determine how much it would cost to add in-floor heating to your office, or any other room in your home, check out WarmlyYours' Instant Quote tool. This is the best place to begin your project. All you have to do is provide some basic information about your project and the tool will show you the recommended products for your room and what each will cost.

In addition, the tool allows you to upload a floor plan of your room so you can get a custom installation plan. This plan offers more detail than an Instant Quote because it shows exactly how the floor-heating system should be laid out for optimal functionality including the electrical plan. This information makes your installation easier, and it also helps our technical support team to better direct you through the install process. Free technical support is available 24/7 at 800-875-5285.

Whether you live in any of the cities named Portland or another city that could use some warming up, www.warmlyyours.com has a radiant heating solution for you.

Sources:

www.currentresults.com/Weather/Oregon/Place...

www.zillow.com/portland-or/home-values/

Links:
Instant Quote: https://www.warmlyyours.com/en-US/my_instant_quote...

Energy Use/Cost Calculator: https://www.warmlyyours.com/en-US/tools/cost-calcu...
Heat Loss Calculator: https://www.warmlyyours.com/en-US/tools/heatloss-c...
Related articles:

Game On: Radiant Floor Heating Costs to Warm Up a Cold Indy Basement

What Does Adding Radiant Floor Heating to a Seattle Bathroom Cost?

Low Cost of Elevating a Denver Home Office with Radiant Floor Heat

Radiant Floor Heating Costs in a Mid-Size Columbus Ohio Kitchen

---
Tell us About your Project
Our team of Radiant Experts is ready to help! Just tell us a little about yourself and your project to get started.
---
Did you find this post helpful?
Let us know by giving it some applause.
---
---