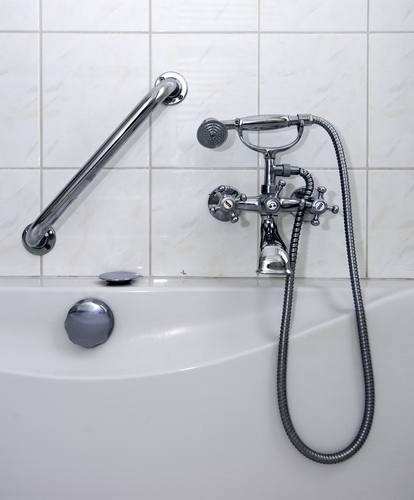 The number of senior citizens who choose to keep their own homes is expected to increase significantly as the aging population grows. The U.S. Administration on Aging estimates there will be about 72 million seniors in the United States by 2030, nearly one-fifth of the U.S. population.
With people living longer and healthier lives, there is a growing movement focused on "aging in place," which is living independently in their home for as long as seniors can keep up with the demands of maintaining their residences.
Staying safe 
The day-to-day activities in the typical senior citizen's home requires the same energy and easy access needed in other households. But reduced mobility or health conditions may require changes in the home to allow for physical limitations and keep the home as safe as possible.
For instance, medications and necessities required on a daily basis have to be reached easily. If seniors must use a step stool to get something, they risk taking a fall that can cause an injury. Lowering shelves or relocating items to within arm's length will make life easier.
Keeping the home free of clutter that can be tripped over is another way to prevent accidents. Tight spaces such as hallways should be wide enough for seniors to get through easily.
Bathroom safety is particularly important. Installing a walk-in tub or using a removable shower seat can cut down on accidents.
Adding comforts
Accessibility for senior citizens also needs to take into account that they may not have the dexterity of a younger person. Having door handles and faucets that are easy to operate helps elderly people who have difficulty grasping fixtures.
Other ways to guarantee a senior's comfort in the bathroom, particularly for those who have arthritis or muscle problems, is to install radiant floor heating and towel warmers. Touching down on a warm floor after stepping out of the bath or shower and reaching for a towel that's been warmed is an extra benefit for seniors who choose to maintain their own residence.
Building strength

Like this post? Subscribe for regular updates
Make sure you don't miss out on the latest news in radiant heating by subscribing to our blog. We'll send you an email with links to the newest posts from WarmlyYours.
We won't share your information and you can unsubscribe at any time with a single click.
---
Did you find this post helpful?
Let us know by giving it some applause.
---
---