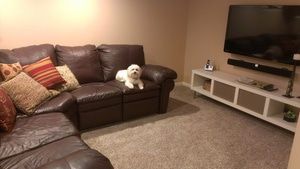 Everyone needs his or her own space. It has been proven that it is necessary and important psychologically for one to have one's own personalized space.
A man wants his own personal space in the house, whether it be a cave, bar, media room, woodshop, etc. According to Sam Gosling, Psychology Professor of the University of Texas at Austin, who studied how space is a powerful mechanism for evoking emotion, "It's incredibly important to be in one's own space and resonate with who one is."
Here at WarmlyYours, we are committed to bringing our customers warmth and comfort through the wide variety of radiant heating solutions we provide. We believe that our products can improve the quality of your home life.
Our most recent "Share Your Story" winner is from Minneapolis, MN, David Ische, who installed WarmlyYours Environ II Floor Heating in his "man cave."
Take a moment to read David's story:
My wife and I downsized our suburban home and bought a 1930-ish home in a trendy older area in south Minneapolis that had radiator heat on the top floors with an unfinished full basement.
Our task at hand was to finish the basement and have it feel like part of the main living space. Our basement space was the TV room aka Man Cave. We wanted a room with a single purpose of watching movies and needed it to be warm and cozy even in the middle of our Minnesota winters.
Of course my plumber wanted me to install radiators, the carpenter thought we should tear down walls and install forced air, and on went the advice. I found the WarmlyYours website and the Environ II product which struck me as a big win.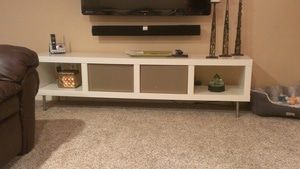 It would keep my room warm, making the floor perfect for sitting, even in the winter. Our dog has found the perfect spot to watch us watch TV and nap. There was no sinking the panel in thinset and it did not take up space, which in an older house is a premium.
So fast forward, the product shipped as promised with good instructions and several ways to ask for help that I didn't need to use but was pleased that it was available.
I attached the cork panels to the concrete floor the night before the carpet installed and rolled out the heating panel after the pad went down. One winter has passed so far and I found radiant floor heating to be spot on. My version of a man cave is warm and now really part of the living space. We could not be more pleased.
At WarmlyYours, we offer a radiant solution for any room in the home and every area of life indoors and out. From our radiant electric floor heating to our snow melting and gutter de-icing systems, we improve your quality of life with radiant warmth and comfort.
Like this post? Subscribe for regular updates
Make sure you don't miss out on the latest news in radiant heating by subscribing to our blog. We'll send you an email with links to the newest posts from WarmlyYours.
We won't share your information and you can unsubscribe at any time with a single click.
---
Did you find this post helpful?
Let us know by giving it some applause.
---
---