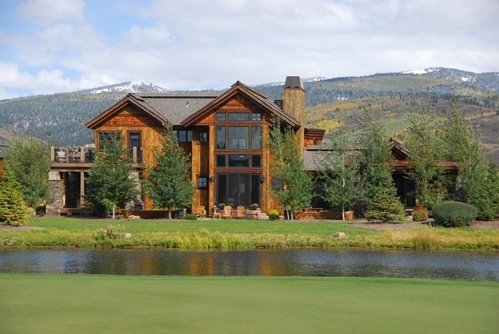 The American Taxpayer Relief Act, which was signed into law on January 1, 2013, provides federal tax credits for homeowners who made energy efficient upgrades to their homes in 2012 or are planning to do so during the upcoming year. 
Homeowners have until the end of 2013 to make energy efficient changes to their properties in order to qualify for the credit. However, the building being improved must be an existing home and the homeowner's principal residence. 
In total, individuals can get a tax credit of 10 percent of the cost of their upgrade, up to $500. There are several different types of energy efficiency projects that qualify for the credit.
Heating and air conditioning systems
According to Care2.com, HVAC equipment makes up a significant portion of the Federal Energy Tax Credit. Items such as new furnaces, heat pumps and central air conditioning are included.
Installing electric radiant heating may also make you eligible for a tax credit. These heating systems are commonly used to increase efficiency, lower heating costs and increase the comfort of a home.
New windows and doors
Energy efficient windows, doors and skylights not only look great, but they can drastically increase a home's efficiency.
Taking advantage of the tax credit may be the perfect opportunity for many to upgrade their existing windows and doors with newer models. Remember, it's not necessary to change every window or door in a home, start slow and change the draftiest ones first in order to not let this deal slip away.
Insulation
According to EnergyStar.gov, adequate insulation is one of the most cost-effective ways to improve a home's overall efficiency. 
In addition to the actual insulation products, products that reduce air leaks, such as weather stripping, caulking and house wrap, can also qualify, as long as they come with a Manufacturers Certification Statement.
A new roof
Certain types of roofs reflect more of the sun's rays, which can lower the surface temperature by up to 100 degrees and decrease the amount of heat transferred into a home. Qualifying products include coated metal roofs and asphalt roofs that meet Energy Star requirements.
Biomass Stoves
These units burn biomass fuel to heat a home or water. Biomass fuel includes agricultural crops and trees, wood and wood waste and residues (including wood pellets), plants, grasses, residues and fibers.
Non-solar water heaters
Water heating can account for as much as 25 percent of the energy consumed in the home. Installing a new water heater can qualify you for a tax credit and greatly improve your residence's efficiency.
It's important to remember that even if an energy efficient upgrade isn't covered under ATRA, it is likely worth it to do. Although these products may cost more to purchase, they will pay you back in the form of lower energy bills within a reasonable amount of time.
Individuals who want to learn more about available tax credits should visit EnergyStar.gov.
---
Tell us About your Project
Our team of Radiant Experts is ready to help! Just tell us a little about yourself and your project to get started.
---
Did you find this post helpful?
Let us know by giving it some applause.
---
---