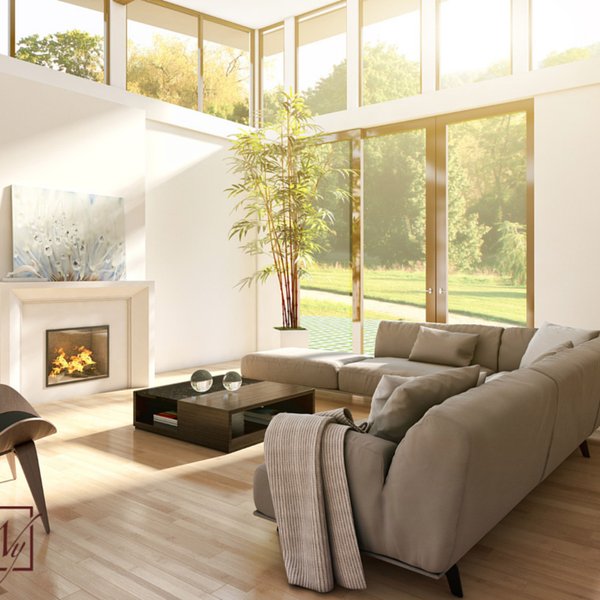 Minneapolis-Saint Paul is a metropolitan area built around the Mississippi, Minnesota and St. Croix rivers. The area is commonly known as the Twin Cities, with Minneapolis having the highest population in Minnesota and Saint Paul as its state capital.
Although the Twin Cities sound innocent enough, they are actually the coldest cities in the continental United States with an average winter temperature of just 10 degrees Fahrenheit! January and February are the coldest months of the year. Temperatures around 0 degrees or below are fairly common. And the wind chill coming off the North Pole can make the temperature feel 20 degrees colder! Brrrr!
With those kinds of frigid temperatures, radiant heating becomes a must-have home amenity.
According to Zillow, it's a buyer's market in Minneapolis, with the median home value index at $198,700. When buying an existing new home, residents might want to put radiant heated floors on their list of "must-haves," considering the frigid temperatures in this area. However, if you find your dream home, but it isn't equipped with heated floors, an affordable remodeling project could be the solution.
Electric radiant heated floors can be added to any room in the home to bring extra warmth and comfort to those harsh Minnesota winters. In this instance (see floor plan), the homeowner installed in-floor heating in their living room to create a warm and welcoming area for family and friends to gather.
The cost of electric floor heating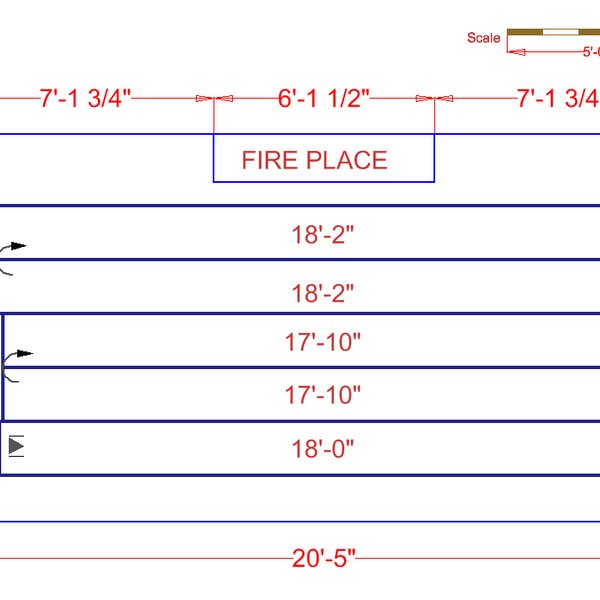 This 221-square-foot room features a fireplace and floating wood floors, which conduct electric radiant heat throughout the room. Only one 1.5- by 90-foot Environ™ Flex Roll is required to heat this space. The roll is cut and turned to fill 135 square feet (or about 80 percent) of the room.
So exactly how much does it cost to heat these living room floors? This Environ™ Flex Roll costs $1,080, and a SmartStat™ programmable thermostat costs $169, bringing the total cost of floor-heating materials to $1,249. That's probably less than it cost to purchase your leather sectional sofa or even your big-screen TV! In terms of square footage, this Environ™ Flex Roll only costs $8 per square foot.
Although this is a relatively inexpensive home remodeling investment, you might be wondering how much it costs to operate electric in-floor heating. In Minnesota, the average kWh cost is 11.81 cents, according to the U.S. Energy Information Administration. Using the WarmlyYours Energy Use Calculator, you can determine that it costs about 62 cents a day to heat this living room. Annually, the operating costs will reach approximately $192.07, and the cost to heat the room during the coldest month of the year will be about $40.20, according to WarmlyYours' Heat Loss Calculator. This tool takes a detailed look at conditions surrounding the room as well as the homeowner's particular zip code.
By installing electric floor heating in this living room, these residents will surely relish their warm nights relaxing indoors while the snow and chilling wind swirls about outside.
Get a quote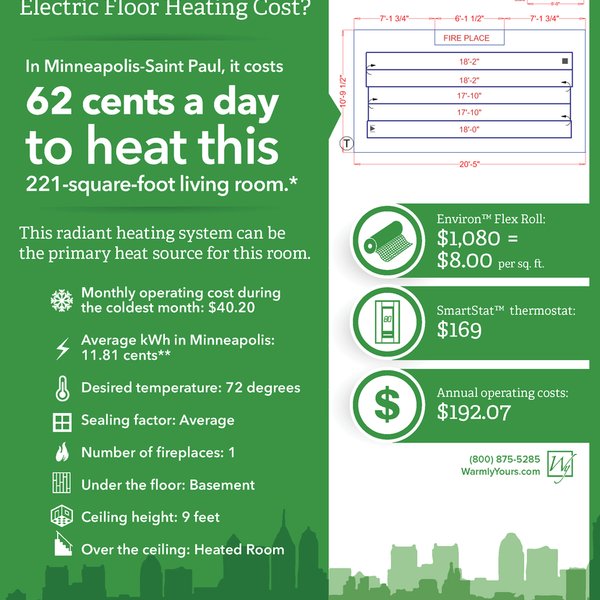 To find out how much it would cost to install electric radiant heating in your home, get started with WarmlyYours' online Instant Quote tool. Once you submit some basic information about your room, such as the type of project, room type, flooring details and room dimensions, you will receive a quote that shows you which products are recommended for you and how much they cost.
Now you're ready for an installation plan! Just submit your floor plan online or send it to an account manager, and a sales representative will get back to you with a custom installation plan that shows exactly how your floor-heating system should be installed.
If you've decided to handle the installation yourself, know that our technical support team is there 24/7 if you have any questions along the way. Just give them a call at 800-875-5285.
For more information, visit www.warmlyyours.com.
Sources:
www.zillow.com/minneapolis-mn/home-values/
Links:
Instant Quote: www.warmlyyours.com/my_projects/new
Energy Use Calculator: www.warmlyyours.com/floor-heating/cost-calculator
Heat Loss Calculator: www.warmlyyours.com/floor-heating/heatloss-calculator
Related Articles:
Experiencing the Magic of Radiant Heat in an Entryway
www.warmlyyours.com/posts/floor-heating--Experiencing-the-Magic-of-Radiant-Heat-in-an-Entryway-1146
'Brotherly Love' Meets Affordable, Radiant Renovation
www.warmlyyours.com/posts/floor-heating---Brotherly-Love-meets-affordable-radiant-renovation-1142
How to Transform a Cold Basement with Radiant Heat
www.warmlyyours.com/posts/basement-remodeling--How-to-Transform-a-Cold-Basement-with-Radiant-Heat-1138
Embracing Valuable Change in a San Francisco Bathroom
www.warmlyyours.com/posts/bathroom-remodeling--Embracing-Valuable-Change-in-a-San-Francisco-Bathroom-1134
Radiant Heat's Big Impact in a Small Kitchen
www.warmlyyours.com/posts/countertop-heating--Radiant-heat-s-big-impact-in-a-small-kitchen-1131
---
Tell us About your Project
Our team of Radiant Experts is ready to help! Just tell us a little about yourself and your project to get started.
---
Did you find this post helpful?
Let us know by giving it some applause.
---
---