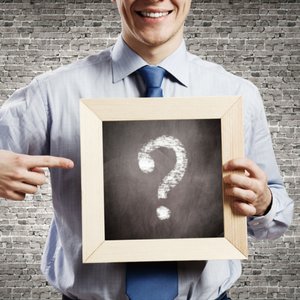 At WarmlyYours Radiant Heating, we are passionate about radiant heat and creating comfort and warmth in homes and businesses around the country, but we're just as fanatical about making the process easy and successful. In order to do so, we offer many unique tools, some of which prospective customers — and perhaps even some of our existing customers — may not be aware of.
To familiarize you with our offerings, we've compiled nine things you might not know about WarmlyYours that will help make the buying, planning and installation of your next project go smoother.

1. We offer a testing device.
WarmlyYours offers a Circuit Check™ for just $15. If you don't know what a Circuit Check™ is, well, "Say 'hello' to your little friend." This small device will give you a heads up if the floor-heating cable is damaged or if a short or break occurs during installation. It is wired to the mat and acts as an alarm if anything damages the heating cable. If the alarm sounds, stop working and check your troubleshooting guide or call WarmlyYours technical support at 800-875-5285 to correct the issue.
Check out this video on how to connect the Circuit Check™ to your mat before, during and after installation, or follow these instructions. (Note: This device is not an Ohmmeter. WarmlyYours also suggests that the roll be tested before, during and after installation with a digital Ohmmeter.)

2. We sell repair kits.
Let's say that the Circuit Check™ alerts you that someone has stepped on and broken or nicked a wire. Did you know that WarmlyYours offers a splice kit that contains all the accessories you need to make a repair? Use the pre-cut heat shrink tubing, a crimp-on connector and high-conductive grounding tape to create a reliable, moisture-proof connection, and continue your installation with confidence.


3. Additional cold lead is available.
When connecting your floor-heating mat to the thermostat, most of the time the factory length will be enough to reach your desired location. However, there are always those "special" projects that pop up where more length is needed. Be prepared with extra cold lead. Double insulated with industrial-grade Teflon, this non-heated copper conductive wire will help you wrap up those "special" projects quickly.


4. We'll measure your room for you.
Did you know that WarmlyYours offers a free in-home measuring service called SmartFit? Nothing starts a project off better than accurate measurements. The SmartFit service, in partnership with MeasureComp, uses a computerized drawing process to ensure that requested areas are measured and all required information is obtained. Because every area is scaled to the exact size while on site, the chance of errors is reduced. Using a large network of more than 570 technicians currently servicing 49 states, MeasureComp offers next-day appointments in most markets using a real-time online calendar. All plans, produced by bonded and biennially screened professionals, are reviewed and signed for by you to ensure that no areas are missed, and free recalculations are offered if needed. Check if the service is offered in your area here.

Note: As a trade professional, this is a great value-added service you can offer your clients and use it to grow your business!

5. We'll program your thermostat for you.
Energy efficiency is a growing demand from homeowners. Did you know that in addition to offering integration kits that enable the energy-efficient operation of floor-heating systems with a third-party thermostat or home automation system, WarmlyYours also offers thermostat programming services? The two services, Smart HomeSet (in-home programming) and Smart PreSet (pre-programming), offer added convenience to homeowners. With the Smart HomeSet service, a professional programmer comes to your home and programs the WarmlyYours SmartStat™ onsite. With the Smart PreSet service, the thermostat is pre-programmed at the time of your order by a WarmlyYours professional and shipped along with your complete order, ready to function according to the lifestyle, early-start, ambient and floor temperature settings of your choice.


6. We're available 24/7.
Did you know that WarmlyYours' talented, knowledgeable technicians are at your service 24/7? Yes, around the clock. No matter what time you are working on a project, we'll be there to help if needed. Just call (800) 875-5285 and our service technicians will talk you through your installation.


7. You can create a floorplan online.
Creating a floorplan is easy with WarmlyYours' online design tool. Simply design your room online with our MyProjects™ tool using the exact dimensions and measurements, and you will be presented with an instant quote and free installation plan for your heated floor. The ability to save your quote and return on another day to correct it or complete the ordering process is also available.


8. We have more than 30 how-to videos.
We get pretty excited about providing information and education on radiant heat. Did you know there is an online library of videos we've created just for you? Whether you are looking for instructional videos, demonstrations of how our products work, how to install them, what some of our customers think, or how we do business, there's an entire collection at your disposal.

9. We support the troops.
We love our troops. Not only has WarmlyYours donated products for several projects for the non-profit Tee Shirts 4 Troops, we also are honored to offer a military discount and hometown heroes discount, which extends a 15 percent military discount on all WarmlyYours products for qualified service members and local heroes, including police officers, firefighters and emergency medical technicians. Find the details here.

We're always working on offering more services to support your experience with WarmlyYours' products. Which services have had the most impact on you or your business? Let us know on the WarmlyYours Facebook page, or tweet us at @WarmlyYours.
---
Tell us About your Project
Our team of Radiant Experts is ready to help! Just tell us a little about yourself and your project to get started.
---
Did you find this post helpful?
Let us know by giving it some applause.
---
---