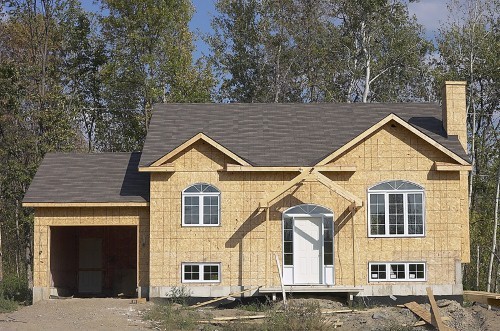 As an architect, it's important to familiarize yourself with industry trends in order to better serve your customers. Sustainability continues to be a driving force, and you may come across homeowners who are interested in everything from solar paneling to radiant heat. With more people looking toward green alternatives to reduce their carbon footprint, educating yourself on these concepts and offering your knowledge to clients can help you improve customer satisfaction.
Many homes are now being built with radiant floor heating and green materials in order to make them more environmentally-friendly and appeal to this niche audience of buyers.
Recently, the Whidbey Watershed Stewards held its second Green Home Tour, which showcases some of the most environmentally-friendly structures in the area. Whidbey Island is the largest of a collection of islands off of the coast of Washington, and Whidbey Watershed Stewards is a nonprofit group that promotes habitat restoration. Visitors had the opportunity to explore the benefits of five homes selected for their prime architectural advancements. These respected examples can provide you with inspiration for unique touches to add to your design projects.
One of the landmark homes that participated in the Green Home Tour belonged to Barb and Richard Gohlke. The Gohlkes live along Pugent Sound, allowing them to view ship traffic and gorgeous waves on a regular basis right from their great room window, according to The Herald. However, there is more to their house than just the view - the Gohlkes also rely on everything from radiant heat to bamboo flooring to reduce their carbon footprint.
Although their home is beautifully constructed as well as beneficial to the environment, it wasn't always this way. The Gohlkes, who are both retired, originally bought the property in 2005 when it was nothing more than an aging structure that was once a part of a fishing camp. Over the course of five years, the couple restored the home to its former glory and made it a point to make the property more sustainable as well.
Once you begin incorporating trending environmentally friendly additions such as radiant floor heating into your home designs, you may want to establish contacts with radiant heat experts to make sure you are providing the latest models and highest value to your clients. Exploring homes that have utilized green components successfully can help you gain a better understanding of these industry trends.
Like this post? Subscribe for regular updates
Make sure you don't miss out on the latest news in radiant heating by subscribing to our blog. We'll send you an email with links to the newest posts from WarmlyYours.
We won't share your information and you can unsubscribe at any time with a single click.
---
Did you find this post helpful?
Let us know by giving it some applause.
---
---