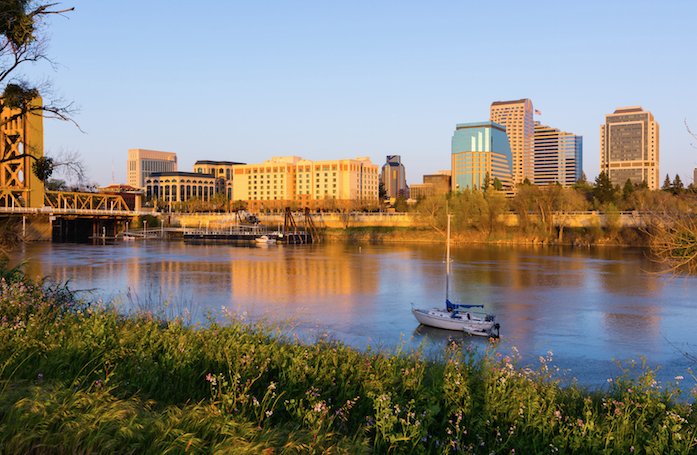 Sacramento, the capital of California, is situated at the confluence of the Sacramento and American Rivers in the northern region of California's Central Valley. The city was named after the river that forms its western border. The Sacramento River is a thoroughfare for many boaters to reach nearby wetlands or to continue on along the Delta to the San Francisco Bay area.
Sacramento has a Mediterranean climate characterized by damp to wet, mild winters and hot, dry summers. The foggiest months are December and January. Chilling fog events have been known to last for several consecutive days or weeks. Also, during December and January the lows average in the upper 30's with the highs only reaching the mid 50 degree Fahrenheit range based on data from CurrentResults.com. Those temperatures can leave tile or stone floors feeling pretty chilly underfoot making radiant heating an ideal solution.
Currently, it's a seller's market in Sacramento with a median home value index of $272,500, according to Zillow.com. Furthermore, statistics show that homebuyers typically undertake remodeling projects upon moving in, and radiant heating ranks top among those home improvements.

What does it cost?
In this case, adding radiant electric heat to a large Sacramento bathroom was very affordable and a great way for the new homeowner to bring additional warmth and comfort to their morning routine. This Sacramento homeowner installed a 1.5- by 52-foot TempZone™ Flex Roll in their 103-square-foot bathroom for $741.00 at a cost of just $9.50 per square foot (see floor plan). And with 15 watts per square foot of radiant heat (the highest allowed by the National Electric Code), it can be a primary heat source for this bathroom eliminating the need for any additional heating expenses.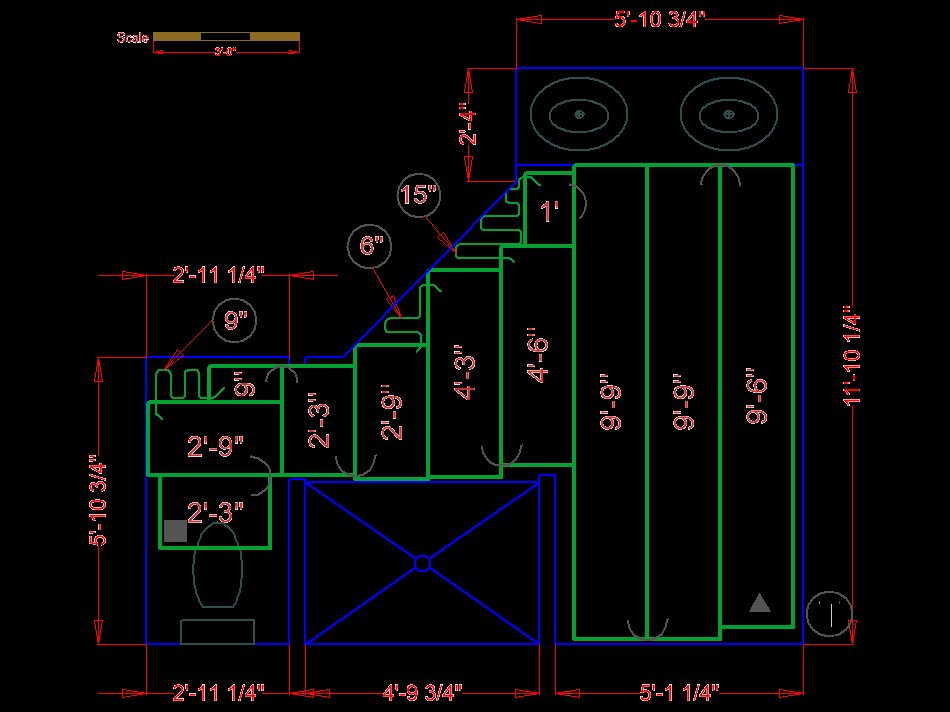 In addition to the reasonable cost of the materials, the operating cost should also be factored into the project. It only costs 35 cents per day to heat this bathroom for four hours a day, according to WarmlyYours' Energy Use Calculator. And beyond that, it only costs $30.87 to heat the bathroom during January, the coldest month of the year, based on WarmlyYours' heat loss calculations. Best of all, the annual operating cost for the heated floor is $105.82 — a small price to pay for the comfort and luxury of a radiantly warm bathroom.

How to get a quote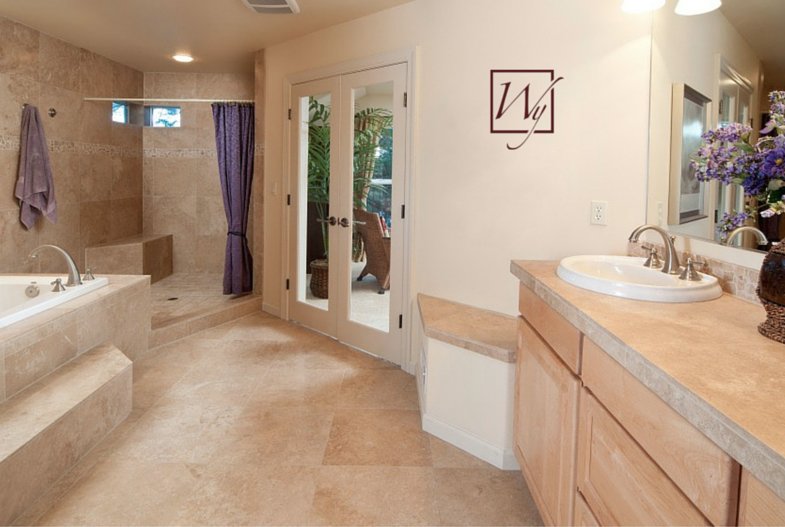 To get a quote for your own room online, you can easily do so with our online Instant Quote tool. Simply enter your project information and you will receive the recommended products along with their cost.

To obtain a custom installation plan for your room, you can also submit a floor plan online or send it to your account manager via email (sales@warmlyyours.com) or fax (800-408-1100). By getting a SmartPlan™ installation plan, you will ensure you have all the relevant information you need to get your project under way. WarmlyYours wants to help you start smart!

If you are a DIYer and will be installing the system yourself, we've got you covered too! We offer 24/7 installation support to guide you through each step of the process. Our technical experts are available day or night for your convenience at 800-875-5285. WarmlyYours is there for you whenever you need us.

Sources:
en.wikipedia.org/wiki/Sacramento,_Californ...
www.currentresults.com/Weather/California/P...

www.zillow.com/sacramento-ca/home-values/

Links:

Instant Quote: www.warmlyyours.com/my_projects/new

Energy Use Calculator: www.warmlyyours.com/floor-heating/cost-calculator
Heat Loss Calculator: https://www.warmlyyours.com/en-US/tools/heatloss-c...
Related Articles:

Costs for Heating Up and Oklahoma City Basement Bedroom

What Does it Cost to Add Radiant Heat to this Louisville Kitchen?

Bathroom Radiant Floor Heating Costs for Charlotte NC

---
Tell us About your Project
Our team of Radiant Experts is ready to help! Just tell us a little about yourself and your project to get started.
---
Did you find this post helpful?
Let us know by giving it some applause.
---
---