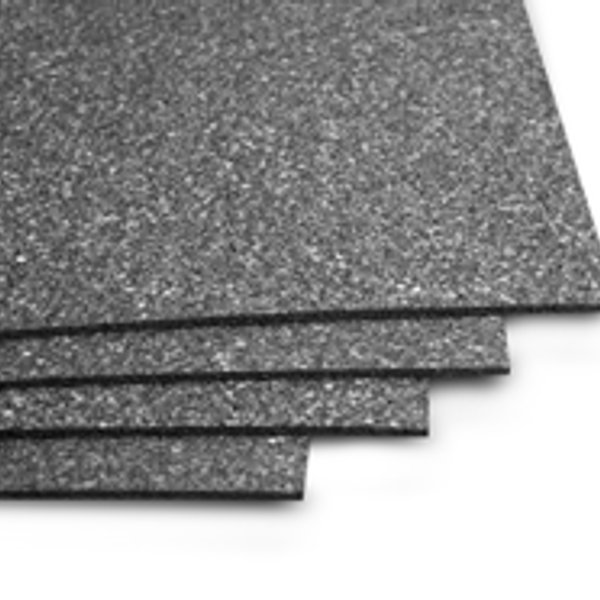 When you think of cork what images naturally come to mind?
Maybe you think of a cork stopper in a wine bottle, a cork bulletin board on a classroom wall, or maybe your experience in flooring leads you to immediately picture a large sheet of cork to be used as building material. Whatever the use, cork's impermeable, buoyant, elastic, and fire resistant properties make this material a versatile product for several of our daily uses.
Did you know the heat insulation property of cork works so well that it's even used in spacecraft heat shields to absorb heat caused by friction? And, did you know that these characteristics that make naturally occurring cork so great could be synthetically made for a luxurious flooring experience? Imagine the heat retention and energy saving costs this underlayment would provide in your own home!
You may be well aware that we already offer and recommend a cork underlayment for your floor heating installations, but now we are proud to offer a product that exemplifies this same kind of intelligent forward thinking, CeraZorb®!
CeraZorb® is a 5-mm. (3/16 in.) thick synthetic cork underlayment that is highly recommended when installing your floor heating system over a concrete slab or under tile and stone. When CeraZorb® is used in conjunction with our TempZone™ electric radiant floor-heating product, the underlayment system enhances heat and sound insulation along with increasing proper heat distribution. A reduction in the heating bill and no more heavy footfalls from the floor above – who knew synthetic cork could provide all that?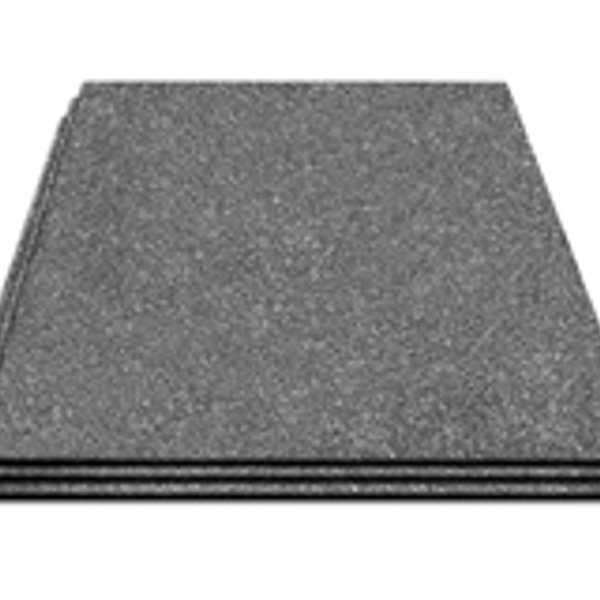 CeraZorb® is encouraged for use in the home and for light construction projects where sound isolation and crack suppression is necessary. And we recommend it for our TempZone™ product, because it works well under the flooring and setting material for flooring that should be paired with TempZone™. CeraZorb® will work under self-leveling and thin set material, while cork works only under thin set for tile. On the other hand, because our Environ II™ mat does not require an adhesive, we highly recommend a traditional cork underlayment. Cork is thinner and works well with the flooring material paired with Environ II™ - floating wood floors, carpet, and laminate floors.
Not only does CeraZorb® increase the energy efficiency of WarmlyYours heating systems and provide acoustical impact isolation, it also acts as a moisture resistant barrier that does not absorb water or swell under the effects of heat or cold weather. The synthetic cork underlayment will not rot and is impervious to mold and mildew much like its cousin, natural cork.
As with all of our WarmlyYours indoor and outdoor radiant heating products, once you're ready to buy - we'll ship the same day that your order is placed but, wait, the convenience doesn't end there. CeraZorb® is also easy to install and will arrive to you cut into 4' x 4' sheets so that it will install flat without worry of curling, or memory, as with rolls. Should you have any questions when installing CeraZorb®, remember, our flooring experts are just a phone call away with our 24/7 Installation Support service.
And, mark your calendars, because our summer sale is arriving in just a week, and we're giving you a first chance to purchase floor heating (TempZone™, Environ II™, and ValueMat™) with CeraZorb® or Cork underlayment at a fantastic discount! Stay tuned for more details…
Call now (800) 875-5285 or visit www.WarmlyYours.com for more information.
---
Tell us About your Project
Our team of Radiant Experts is ready to help! Just tell us a little about yourself and your project to get started.
---
Did you find this post helpful?
Let us know by giving it some applause.
---
---