Bathroom renovations will likely be a necessity every once in a while for most homeowners. Perhaps a particular appliance is on its last legs, or you may simply have grown tired of the way your tile looks. No matter the specific reason, bathroom renovations ranging from upgraded showers to radiant heating are often a wise tactic - particularly for those looking to increase the value of their property when they sell it in the future.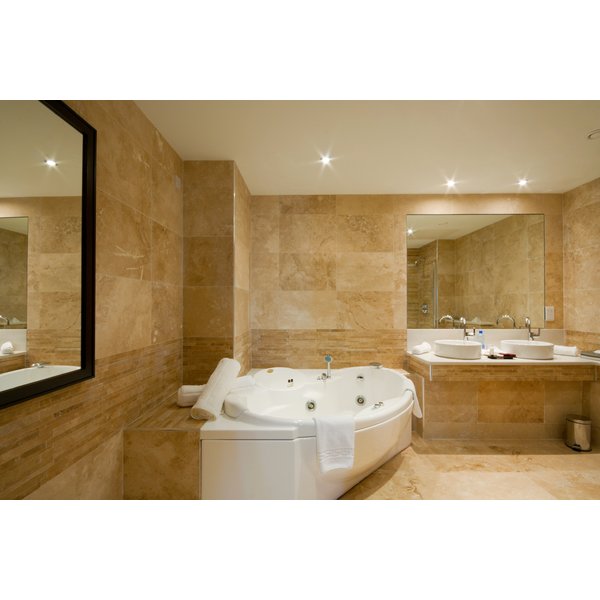 The primary concern you'll run into when you decide to tackle such an endeavor is - of course - the cost. According to Better Homes and Gardens, numerous aspects of bathroom renovations including plumbing, fixtures and finishes can all be notably expensive. It'll be a sound strategy for a homeowner to do some research and shop around for the best possible prices and estimates before simply diving into the project. Consider the following tips for added inspiration.
Add accessories
If you're more interested in improving the look of your bathroom than in updating any functional aspect of it, you might be able to save some money by focusing on adding or updating the room's accessories. The Tri-County Times cites cabinets, mirrors, shower curtains (or doors) and curtain rods as elements that can easily be added or upgraded for increased style, aesthetic appeal and convenience.
Be creative - and practical - in the planning process
Better Homes and Gardens notes that renovations requiring you to uproot plumbing lines or drywall are likely to be on the more expensive ends of things. Keep this in mind when you begin designing the layout of your renovated bathroom, and be open to placing new accessories or fixtures in alternate places if necessary.
The source also recommends first listing the "dream additions" to your bathroom - these could be things like a rain-style shower head or an oversized vanity - and then prioritizing them in terms of what's most important to you. However, don't actually work them into your budget until you've first covered things that need to be changed. 
Focus on cabinets and floors
According to The Alternative Press, you can give your bathroom a burst of style by updating both these aspects of the room. With cabinets, it's likely that you can reface them and have them looking brand new without having to purchase and install new ones.
Floors, meanwhile, won't cost too much to revamp if you steer yourself toward simple but elegant tile designs rather than inlays. Additionally, you can combine the best of both worlds - comfortable luxury and cost-efficiency - by purchasing radiant floor heating for your bathroom.
---
Tell us About your Project
Our team of Radiant Experts is ready to help! Just tell us a little about yourself and your project to get started.
---
Did you find this post helpful?
Let us know by giving it some applause.
---
---