Modern technology has come a long way, especially relating to the residential real estate market. The real estate market has developed a way to meet the needs and wants of the modern homeowner. Lately, "going green" has become the largest growing trend, using eco-friendly products and solar panels that help provide electricity in order to save energy in the home.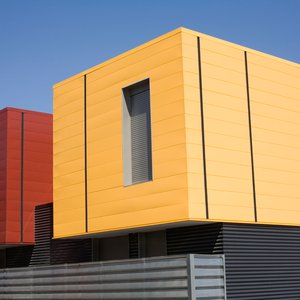 People are looking for flexible and modern properties that are energy efficient and can provide innovative technologies in the home. And, prefab homes are designed to meet the needs of energy-conscious homebuyers.
What is a prefab home?
A prefabricated home, which is often referred to, as a "prefab home" is a prefabricated building that was manufactured, offsite from the property, in advance. Prefab homes are often built in standardized sections that can be shipped and assembled.
Some prefab homes are detail inspired by postmodern, futurist architecture that can be companied with energy efficient technologies. The technology of a prefab home allows the homebuyer to create a custom design. News sources report that radiant heating is a very common feature in prefab homes.
How does radiant heating work for a prefab home?
Radiant heating systems supply heat through a warm surface that heats up a cooler surface or area. Radiant energy works like the sun, heating through healthy absorption of the people and things in the room.
Installing radiant technology in a prefab home reduces the carbon footprint that is associated with the house because there is no energy loss, making the homeowner more energy independent. Radiant heat improves a resident's quality of living and provides plenty of comfort all at the same time.
Here at WarmlyYours we are committed to helping our customers create a more energy efficient, relaxing and comforting homes by providing you with advanced radiant heating technology to fit any lifestyle and any room of the house. We are proud to offer you a radiant solution for every area of life.
---
Tell us About your Project
Our team of Radiant Experts is ready to help! Just tell us a little about yourself and your project to get started.
---
Did you find this post helpful?
Let us know by giving it some applause.
---
---