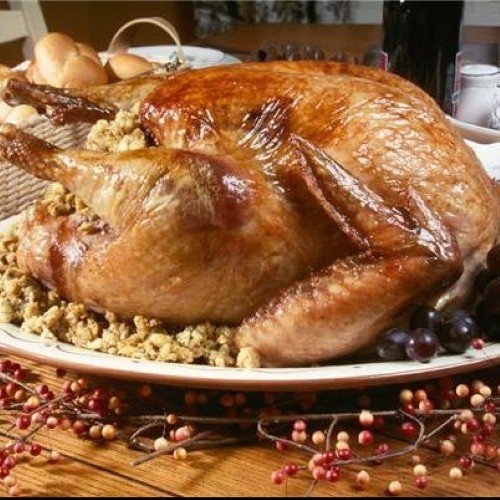 It's the time of year that dining rooms were designed for - or so we like to think. While you may eat most of your meals at the table or counter of your eat-in kitchen between January and October, the plentiful holiday festivities that start with Thanksgiving each year are sure to make sure your dining room gets its chance to shine. You'll want to make sure it's up to par as well - especially if it's been months since you really gave it any use. There's no time like the present to give your space the holiday aesthetic advantage that's sure to win over all your guests. Consider these suggestions to help you along.
Rustic flavor
Since the first Thanksgivings were held in colonial America, it's no wonder that a rustic style has always dominate most of the holiday's decor. While you'll want to avoid clichés (leave the turkeys wearing pilgrim hats for the elementary school classrooms), bringing in a lot of these classical influences through a rural and rustic flavor can be a good idea. Pumpkins, gourds, cornucopias, maple leaves, wood accents, as many hues of red, orange and gold as you can fit into your space - let these bring out the charm of the season and the holiday in your dining room. Consider stopping by your local shops and picking up a few candles as well. Sticks of cinnamon spread around the home can also lend an olfactory atmosphere of autumn. Since the weather's sure to turn white and blustery soon, help the fall go out with one last colorful bang!
Cozy comfort
Of course, while your living room might look like fall at its peak, keep in mind that Thanksgiving day itself can get awfully cold. Closer to December than October, you're sure to feel the chill in the air when you step outside, but don't let that cold sneak indoors as well. Start prepping for temperature drops by sealing window frames and checking for drafts - especially in the dining room. You can always consider redoing your insulation.
One solution to the cold weather may be to install radiant floor heating. If you've been dissatisfied with the poor air quality and shoddy temperature control of your forced hot air heating system, you may want to consider trying radiant heat. Because it doesn't rely on old, dusty ducts, radiant floor heating won't compromise your health or allergies with poor air quality. Even better, radiant floor heating is 100 percent green, offering an eco-friendly and energy-efficient way to keep your home and guests cozy and warm. Since radiant heating systems can fit snugly under a variety of flooring types, it's sure to make an easy addition to your living room.
Personal flair
Naturally, no matter how stylish and awesome your decor, it's not going to feel like a real Thanksgiving without some personal flair. Consider a number of ways to decorate or accent your dining room that are characteristic of you. Perhaps you and your family will want to make a large list of the various things you're all thankful for this year - you could even do so on a stylish chalkboard perched up on the sideboard. Why not invite friends and family to add their own selections? Arranging a series of photos from Thanksgivings past could add a little nostalgic ambiance to your setting, or just get creative with personalized place settings! If you're feeling particularly DIY-inspired, you can even tackle bigger projects, like the table centerpiece. Whatever you attempt, your guests are sure to feel welcome as long as there's a distinct personal touch to your room design.
---
Tell us About your Project
Our team of Radiant Experts is ready to help! Just tell us a little about yourself and your project to get started.
---
Did you find this post helpful?
Let us know by giving it some applause.
---
---