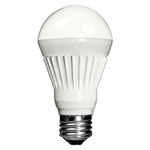 A recent survey conducted by New England Clean Energy revealed that many individuals who use solar energy believe it is a good investment.
The survey of 100 previous customers of the company found that seven out of 10 believe solar energy is a better investment than a major property renovation or buying a car.
"Solar yields immediate, no-maintenance dividends, and boosts the home's value," said solar customer Eric Fix. "Renovations can be hit-or-miss."
The survey also revealed that saving money is the main reason people install solar energy systems on their homes. Helping the planet and increasing the country's energy independence were also commonly cited reasons.
Additionally, the survey found that the 30 percent federal tax credit for solar electric systems is a strong motivator for going solar. Seventy percent of respondents said it was a major consideration in their choice to install it.
According to SolarEnergy.net, the average homeowner saves over $1000 a year on electricity by installing solar panels on their roof. However, there are other ways consumers are making their homes more energy efficient as well.
Heating upgrades
The U.S. Department of Energy reveals that heating accounts for about 30 percent of the energy used in the home. Homeowners can increase their energy efficiency and save money in a number of ways when it comes to heating their homes.
Experts say furnaces, boilers or heat pumps that are more than 20 years old are worth replacing, even if there is nothing wrong with them. Newer, more efficient heating systems can increase the comfort of the home, while cutting annual costs. In fact, many modern heating systems are as high as 99 percent effective.
Installing electric radiant heating systems is another common way to reduce energy costs and improve overall efficiency. The Department of Energy reports that this type of heating achieves its efficiency by eliminating duct losses. Users also like the fact that warm floors create a comfortable, inviting environment in the rooms in which it's installed.
Changing light bulbs
A task as easy as changing the type of light bulbs you buy can also increase the efficiency of the home.
For example, LED and compact fluorescent bulbs last longer than regular candescent bulbs. Additionally, they use less electricity and stay cooler.
Other changes
Properly installed insulation, new windows and doors, as well as energy efficient home appliances can also greatly improve efficiency.
Individuals who want to find out just how efficient - or inefficient - their homes are can hire a professional to conduct an energy audit of their house. This will result in specific recommendations about what you can do to reduce energy costs and help the environment.
Like this post? Subscribe for regular updates
Make sure you don't miss out on the latest news in radiant heating by subscribing to our blog. We'll send you an email with links to the newest posts from WarmlyYours.
We won't share your information and you can unsubscribe at any time with a single click.
---
Did you find this post helpful?
Let us know by giving it some applause.
---
---