There's nothing like leaving cold weather behind for a tropical retreat during the winter months. However, when you leave your home for an extended period of time, you're essentially leaving it vulnerable. Unless you have a house sitter, no one is there to ensure that your house looks lived in and that everything stays in working order while you're gone. That's why WarmlyYours compiled a list of five things you can do before you leave that will keep your house safe and damage free.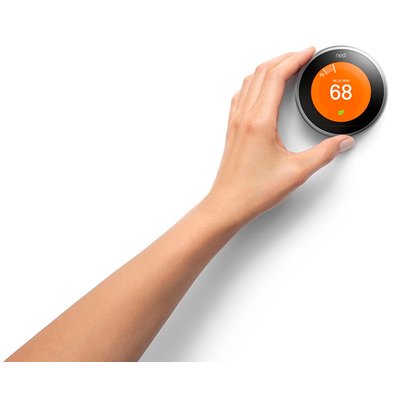 1. Adjust the temperature.
While you're out of town, the last thing you want to do is pay to heat a house that no one is in. Before you leave for vacation, turn your forced-air and radiant heating systems down to between 50 and 60 degrees Fahrenheit. This will save you significant amounts of energy and money, but it will also ensure that your pipes won't freeze while you're gone.
2. Get timers for lights.
To protect your house from burglary, you want to make sure it looks "lived in" even when it's not. If your home is dark, day and night, it's a pretty clear sign to a burglar that no one is home. One of the best ways to make it appear as if someone is home is to put some of your interior lights on automatic timers. You can also replace your outdoor light bulbs with motion-activated or timed bulbs. Motion-activated bulbs will detect movement and turn the lights on if anyone gets close. Timed bulbs will turn on as soon as it gets dark. Either way, a well-lit house is a more protected house.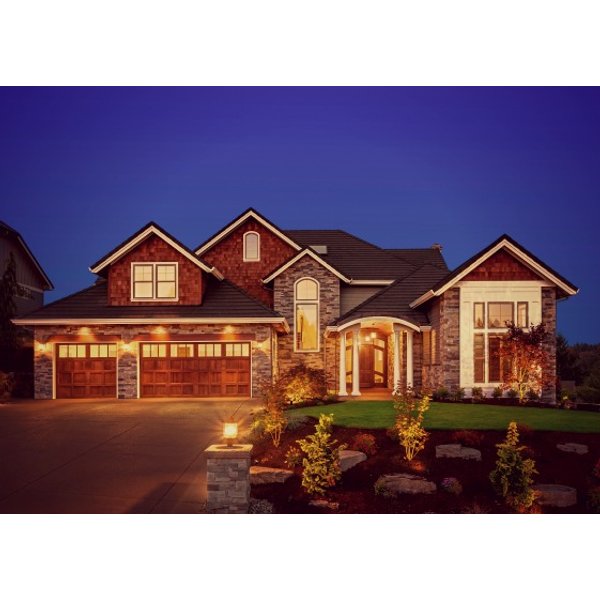 3. Hold the mail.
One of the most obvious signs that a homeowner is out of town is when a house is bombarded with packages and fliers. If you're going to be out of town, contact the U.S. Postal Service to put your mail on hold. As a secondary measure, ask a neighbor to keep an eye out for packages or fliers and bring them inside for you.
4. Turn off the water.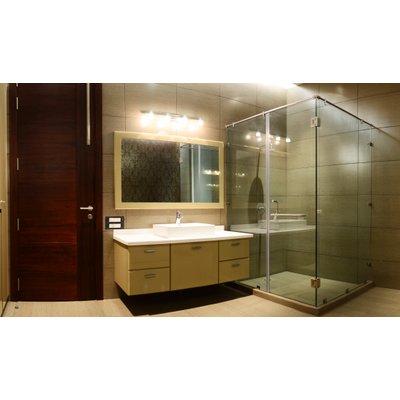 To ensure you won't have to worry about any plumbing leaks while you're away, play it safe and turn off the water at the main shut-off valve. Even if you already have a small leak that you haven't noticed yet, turning off the water will make sure the problem doesn't get any worse while you're away. If you have time to go the extra mile, you should check all of your plumbing fixtures to make sure there are no leaks. After all, you don't want to leave a puddle of water sitting in your home for days or weeks if you have the chance to clean it up.
In parallel, you can save energy and avoid issues by putting your water heater in "vacation" mode while you're away. Most newer water heaters have this setting. By putting it in vacation mode, the water heater will still run occasionally, but far less than it normally does.
5. Test your smoke alarms.
Finally, before you leave you should make sure that all of your smoke alarms and carbon monoxide detectors are in working condition. Whether you're home or away, you want to be positive that your system will be able to detect smoke and carbon monoxide if they are present. It's a matter of keeping your home and its occupants safe, which is of vital importance. You can test each alarm with a simple push of the "test" button, so there's no reason not take the time to make sure they're working properly before you leave.
With these items checked off your list, you'll be ready for a relaxing, worry-free vacation. 
---
Tell us About your Project
Our team of Radiant Experts is ready to help! Just tell us a little about yourself and your project to get started.
---
Did you find this post helpful?
Let us know by giving it some applause.
---
---