Boston, one of the oldest cities in the United States, was founded in 1630 by Puritan settlers from England. When the U.S. gained independence from Great Britain, the city continued to be an important port and manufacturing hub, as well as a center for education and culture. And even though the cost of living is one of the highest in the country, Boston remains very high on world livability rankings.
Boston's coastal location on the North Atlantic moderates its temperature, but makes the city very prone to Nor'easter weather systems that can produce much snow and rain. According to currentresults.com, the city averages 43.8 inches of snowfall annually. With those variable winter weather patterns, warming up those cold floors in your home becomes more of a priority. Underfloor heating can take the chill off cold ceramic tile, natural stone, laminate, floating wood, hardwood, and other popular flooring types. 

Making a Boston Bathroom More Livable with Radiant Floor Heating 
When recently remodeling their bathroom, these Boston homeowners wondered how to warm up the elegant, but cold tile they had chosen. The answer was to add radiant floor heating. By installing a 1.5- by 43-foot TempZone™ Flex Roll in their 93-square-foot bathroom for $645.00 at a cost of $10.00 per square foot (see floor plan) they were able to bring additional warmth and luxury to their routine while increasing the livability of their master bath space.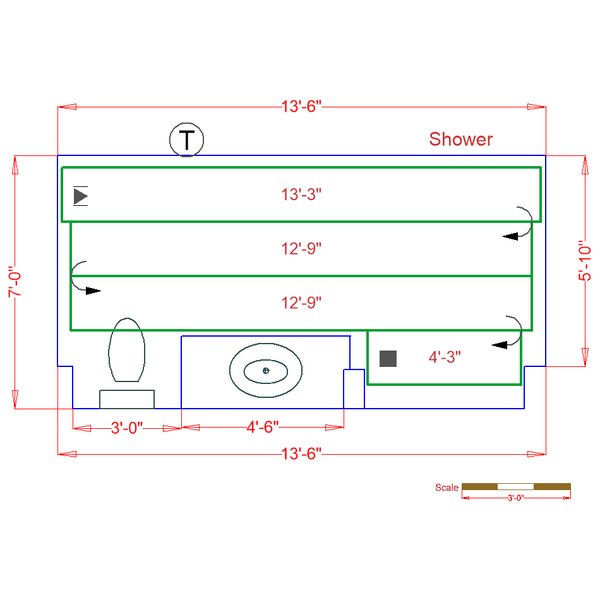 Along with the affordable cost of materials, the operating cost is also quite low. WarmlyYours's operating cost calculator shows it only costs 27 cents a day to heat this bathroom for four hours and according to our heat loss calculator, it costs $82.64 to heat the bathroom during the coldest month of the year. Overall, it's a very economical way to add the comfort and luxury of a radiantly heated bathroom with soothing warm floors while upgrading your home at the same time.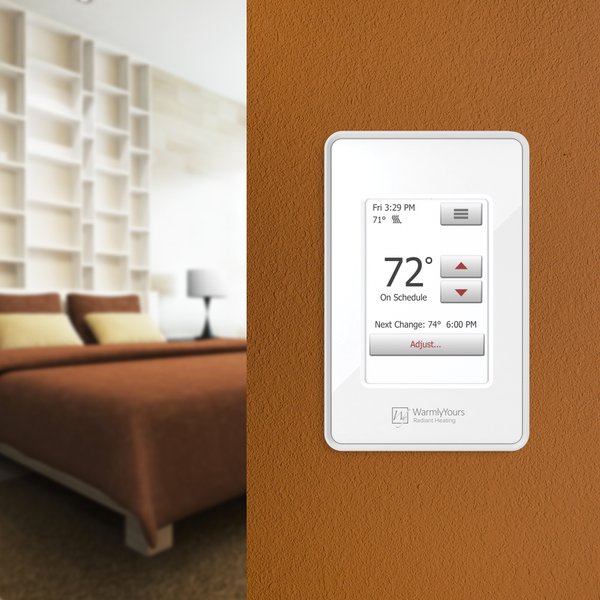 When choosing a control for your system, our new nSpiration series of thermostats offers many options. All the programmable models allow the user to customize their comfort. The nSpire Touch is one of the most popular thermostats with a 3.5" color touch screen that is programmable up to seven days. 
It allows you maximum control over the floor temperature with 4 programmable events for each day of the week, which is ideal for households where there will be frequent adjustments to the temperature or thermostat's schedule. For those homeowners who want a more basic thermostat, there is the nTrust non-programmable thermostat that will let you simply set it and forget it. 
Turn an Ordinary Bathroom into a Home Spa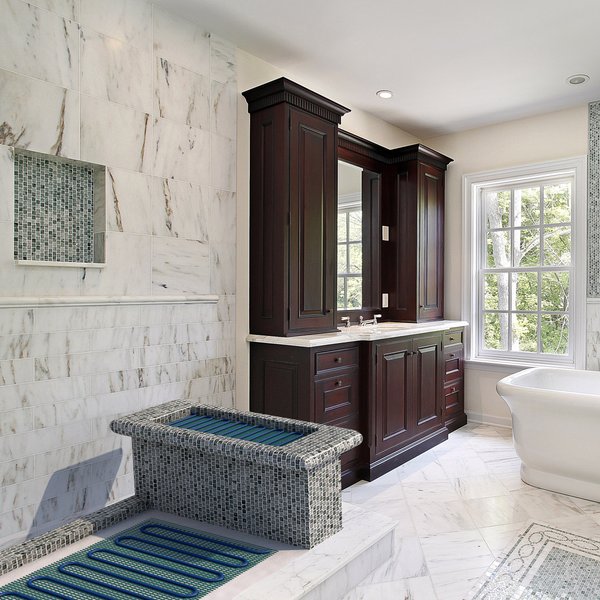 To add even more comfort and value to a bathroom, homeowners can install heated shower floors and a heated shower bench in their walk-in shower. These heating elements start as low as $51 for a small bench mat and as high as $256 for a large shower mat. All the shower floor mats feature a hole in the center to accommodate the drain, so installation is a snap.
The opportunities for adding value to your bathroom are limitless. For instance, consider installing a mirror defogger that prevents fog from forming on your bathroom mirror while adding affordable luxury to any bathroom. The mirror defogger easily adheres to the back of any wall-hung mirror. Towel warmers are also one of the top upgrades to add comfort and luxury to a bathroom with a minimal investment. These stylish yet functional accessories are available in hardwired or plug-in models in a variety of finishes and styles. 

Fast and Easy Free Quote and Installation Plan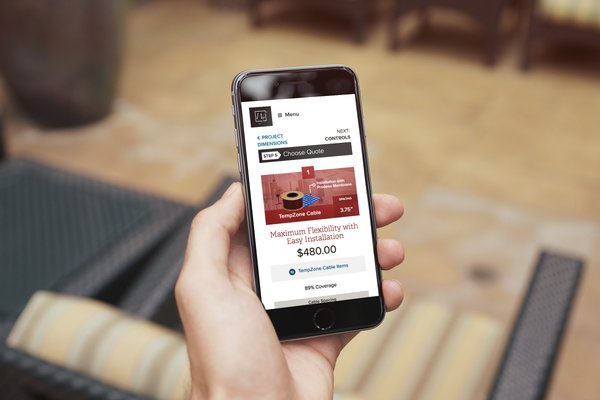 Find out how exactly much it would cost to add in-floor heating to your bathroom — or any other room in your home — with WarmlyYours' Instant Quote tool online. This tool will find the product you need along with the cost. You can also upload a drawing or image of your room's floor plan or you can create one with our online design tool if you prefer, so that our sales team can provide you with a free customized installation plan. This plan shows you the exact location of the electric floor heating and how it will be laid out for optimal functionality.

Should you have any questions, just call us at (800) 875-5285 and one of our friendly, knowledgeable account managers will be happy to assist you. Another bonus is our 24/7 technical support line. When you begin your install, there are experts available to guide you every step of the way.

For more information, please visit www.warmlyyours.com where we have a radiant solution for every area of life, both indoors and out.

---
Tell us About your Project
Our team of Radiant Experts is ready to help! Just tell us a little about yourself and your project to get started.
---
Did you find this post helpful?
Let us know by giving it some applause.
---
---